Stiga Combi & Tornado Range

Stiga Combi Ride on Mower Range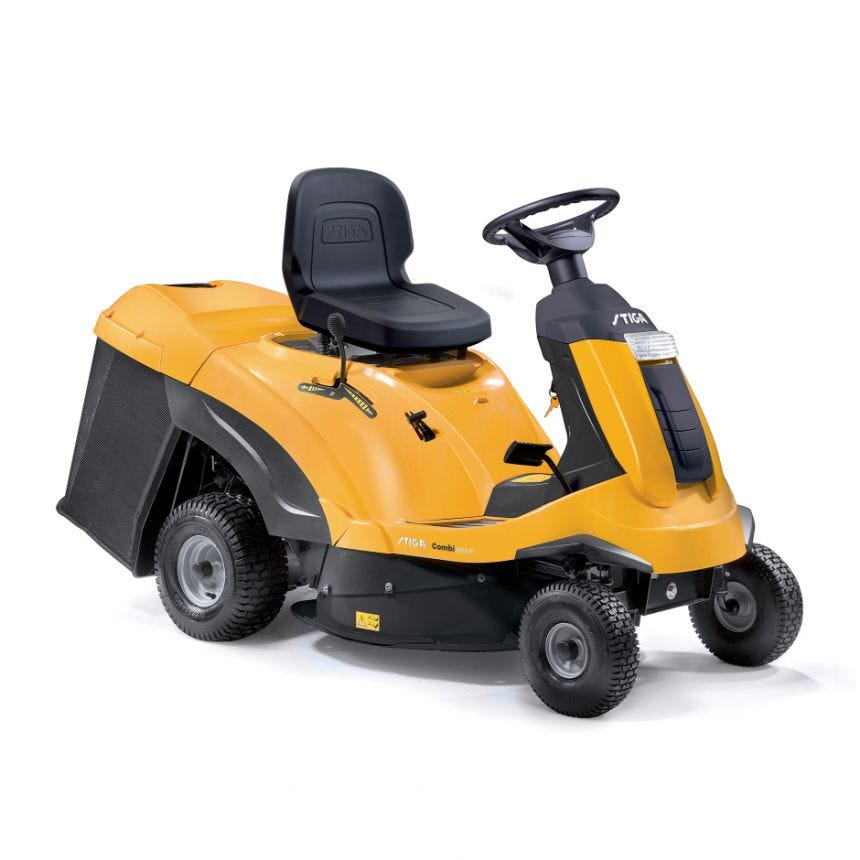 Stiga COMBI 3072 H
RRP €  (. contact us for our best price available )
The STIGA Combi 3072 H is a ride-on mower powered by a Briggs & Stratton PowerBuilt engine with net power output of 6.7 kW @ 2800 rpm. It has a hydrostatic drive for easy forward motion control and a 72 cm cutting deck. The Combi 3072 H allows you to select from seven cutting height settings ranging from 30 to 80 mm and has a 170 litre grass collector which is easy to empty from the driver's seat. Comfort is ensured with a soft-grip steering wheel and seat with an ergonomically-designed backrest for a more comfortable working position. The Combi 3072 H also has a useful headlight and is supplied with the Multiclip mulching kit and battery charger. The blade is engaged manually.
Suitable for gardens up to 2500 m²
ENGINE
Briggs & Stratton PowerBuilt 3130 AVS, 344cc
TRANSMISSION
Lever-operated Hydrostatic Drive
CUTTING DECK
72CM
BLADES
1
GRASS COLLECTOR
170L
HEADLIGHTS
YES
FRONT BUMPER
NO
BATTERY CHARGER
INCLUDED
TOW HITCH
NO
MULCH KIT
INCLUDED
Front wheel size
11×4.00-4
Rear wheel size
15×6.00-6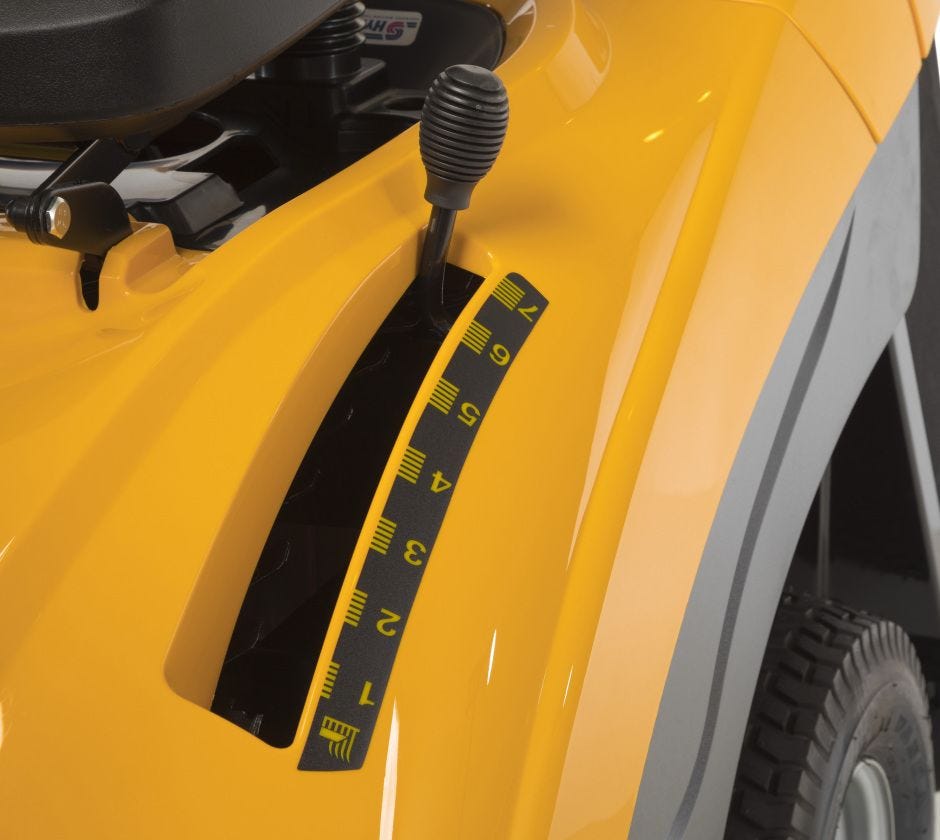 Cutting height adjustment
Easily adjust the cutting deck height using the lever at the side of the seat and select from seven cutting heights ranging from 30 to 76 mm.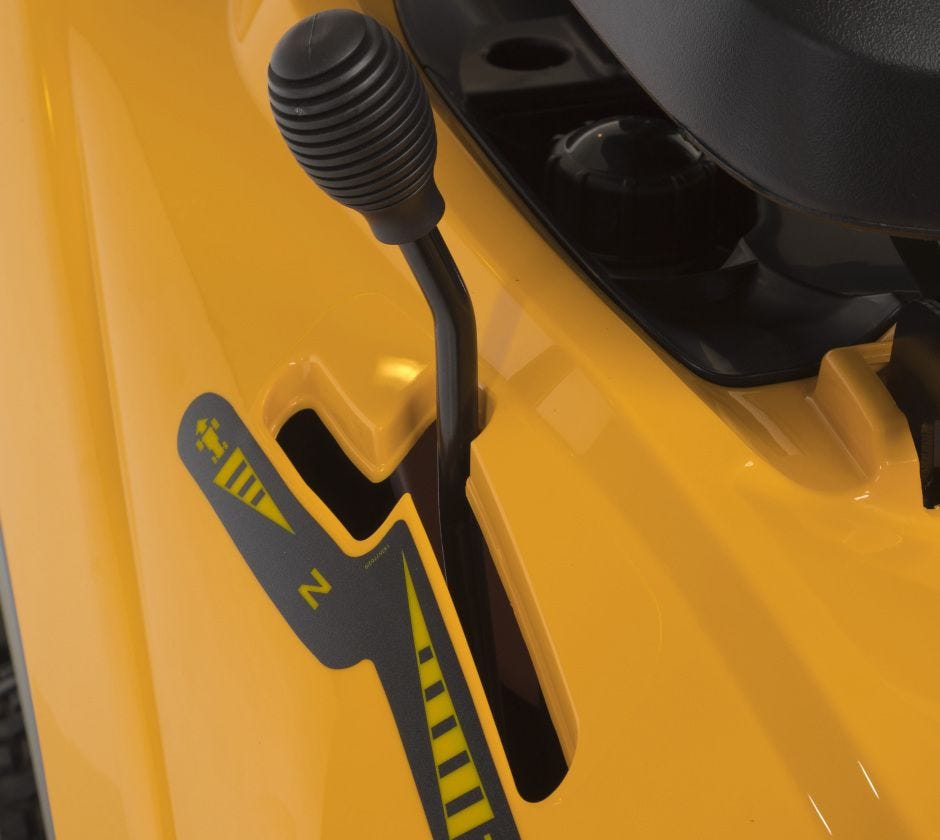 Hydrostatic Drive
The lever enables steady forward speed control, without having to change gear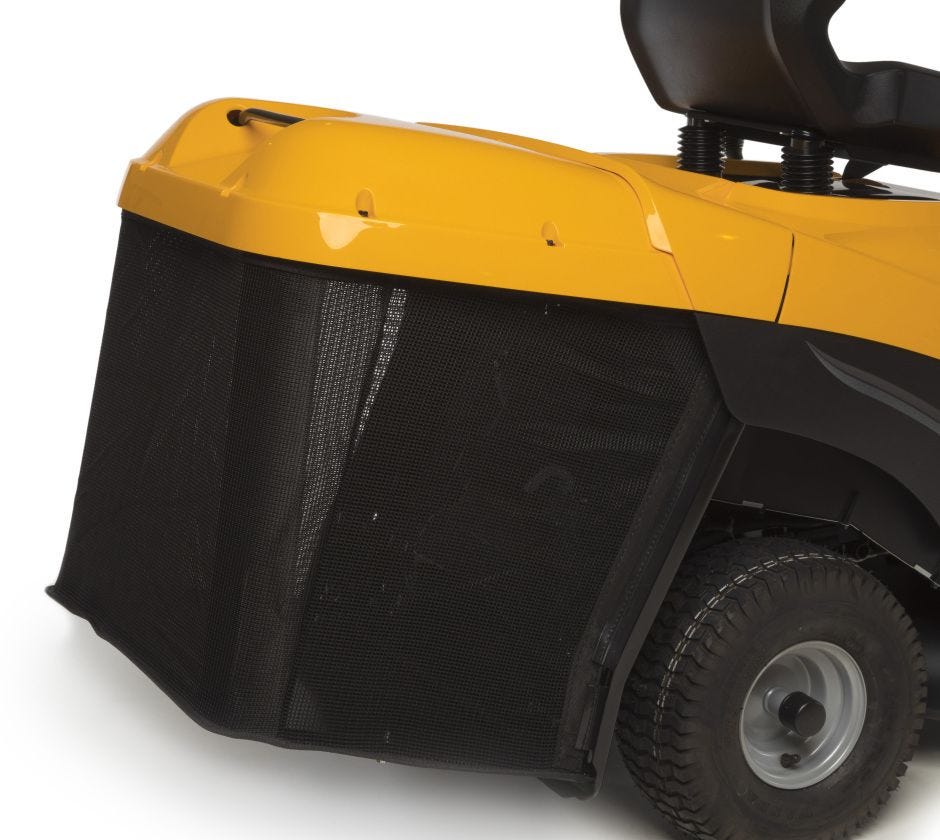 Large grass collector
The supplied grass collector can hold up to 170 litres of clippings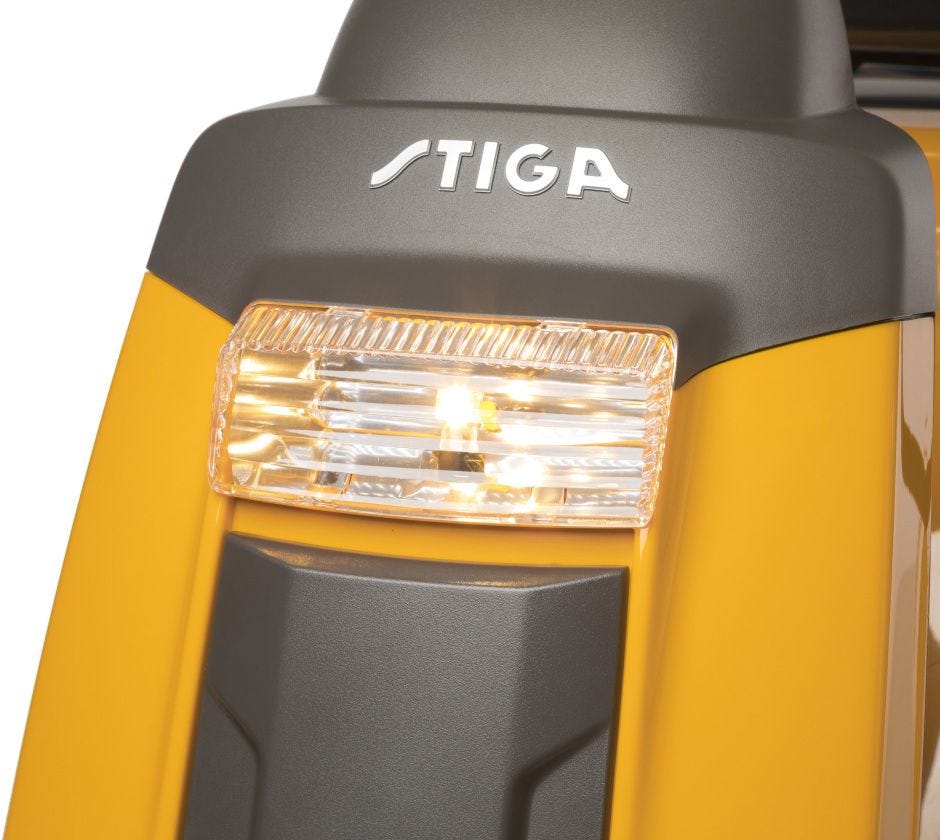 Headlights
The headlights mean that the mower can even be used in poor light conditions.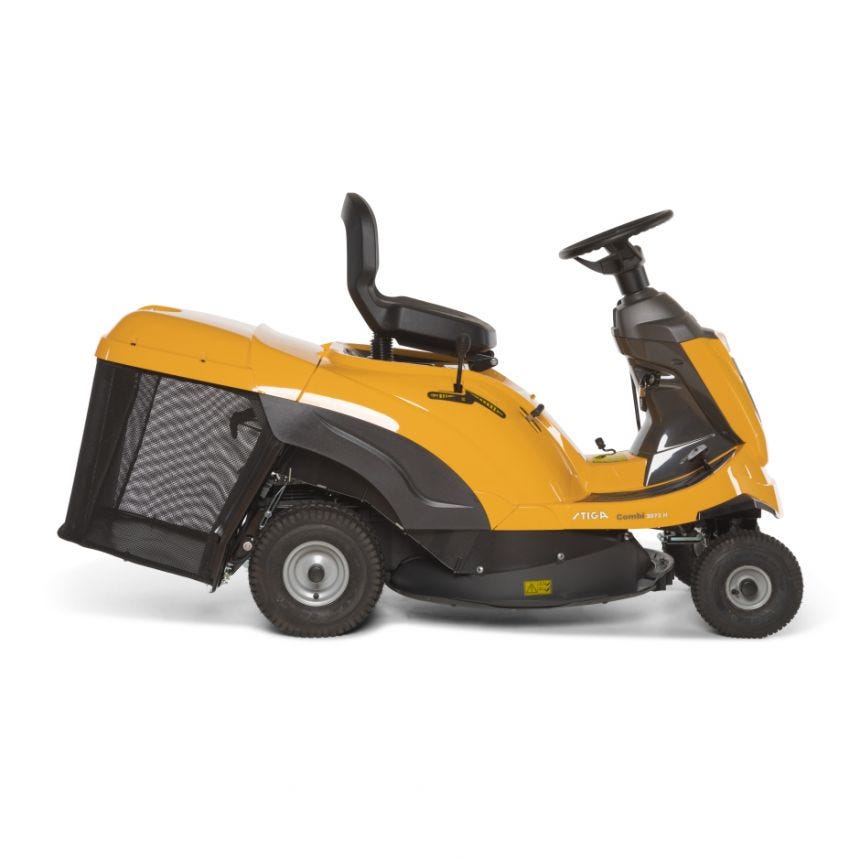 Stiga Tornado Range of Tractor Mowers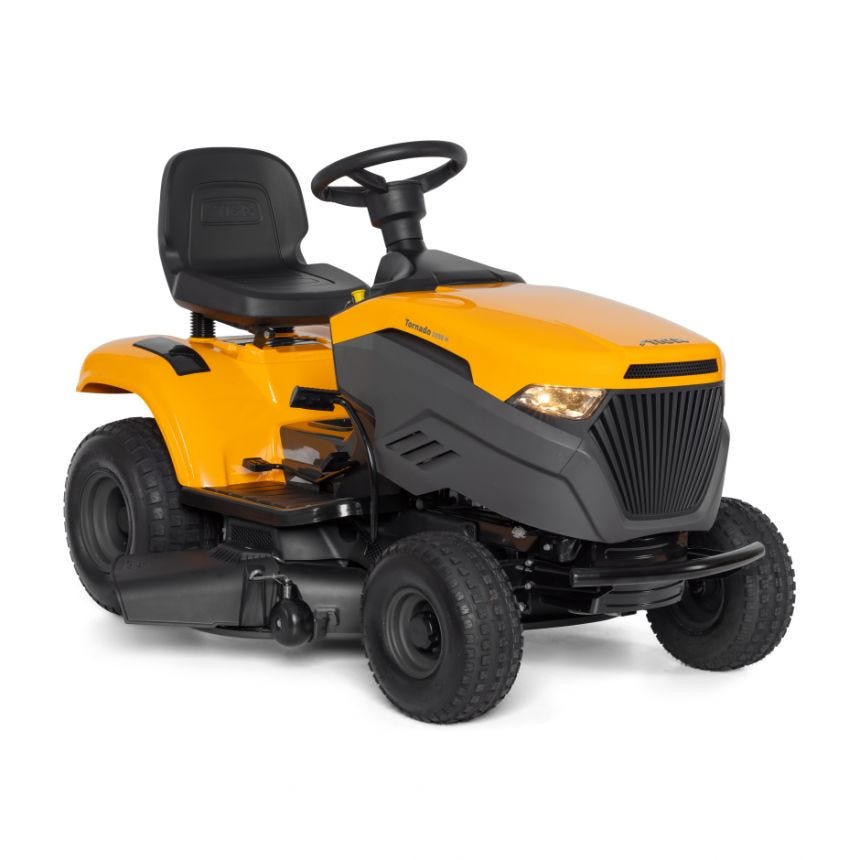 Stiga Tornado 2098 H
RRP €  ( contact us for our best price available )
The STIGA Tornado 2098 H ride-on mower is the perfect solution for cutting grass with the side discharge function or using the STIGA Multiclip mulching system. The mower is powered by a STIGA petrol engine with a net power output of 8.4 kW @ 2800 rpm and features a pedal-operated hydrostatic transmission. The two-bladed cutting deck measures 98 cm and can be adjusted with seven settings ranging from 25 to 80 mm. Includes a battery charger, front bumper and mulching plug.
ENGINE
Stiga ST 500 , single cylinder 452ccn net power 8.4KW
TRANSMISSION
PEDAL-OPERATED HYDROSTATIC TRANSMISSION
CUTTING DECK
98CM
BLADES
2
GRASS COLLECTOR
no
HEADLIGHTS
YES
FRONT BUMPER
YES
BATTERY CHARGER
INCLUDED
TOW HITCH
no
MULCH KIT
INCLUDED
Front wheel size
15×6.00-6
Rear wheel size
18×8.50-8
Cutting Method
Side Discharge/ multiclip mulching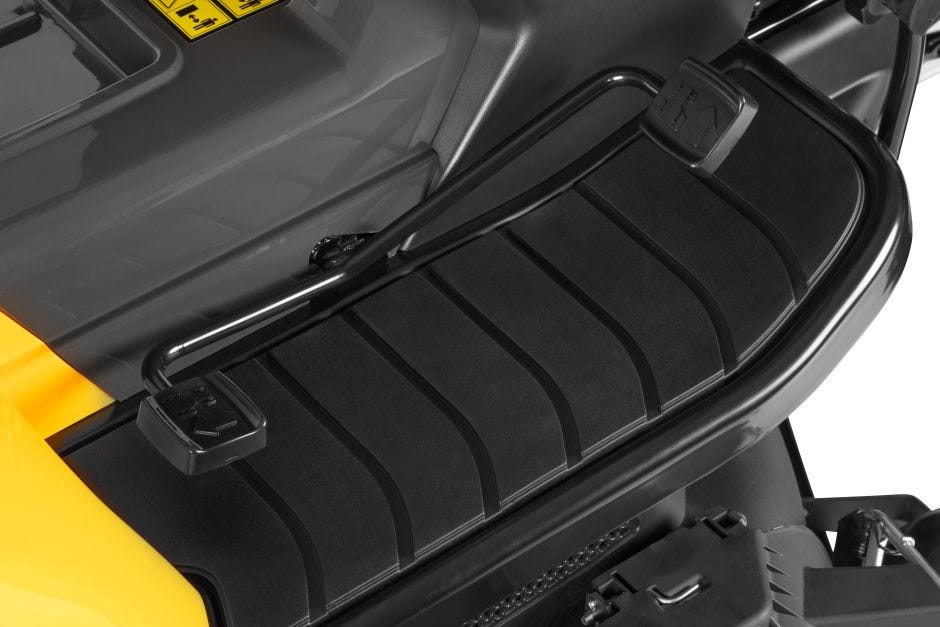 Hydrostatic Transmission
The pedal allows easy speed adjustment without having to change gears.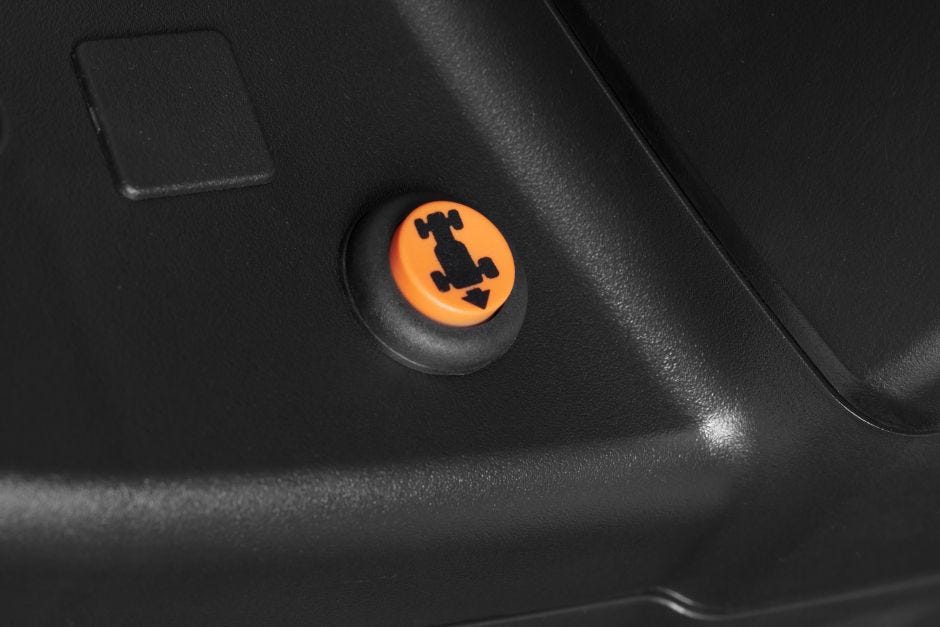 Button For Mowing In Reverse
The convenient button lets you mow whilst travelling in reverse.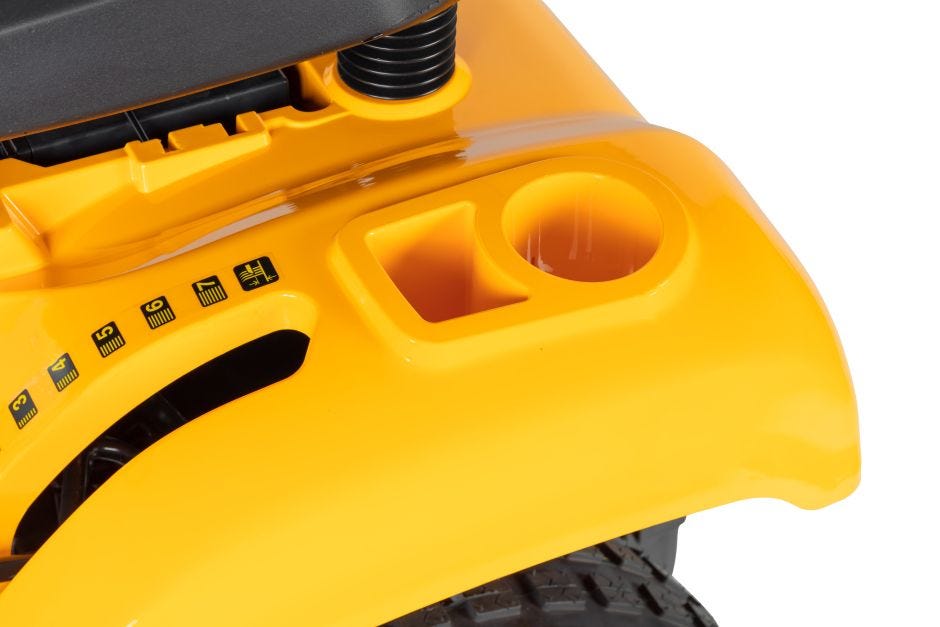 Side Compartment
The ride-on mower features a storage compartment and cup holder.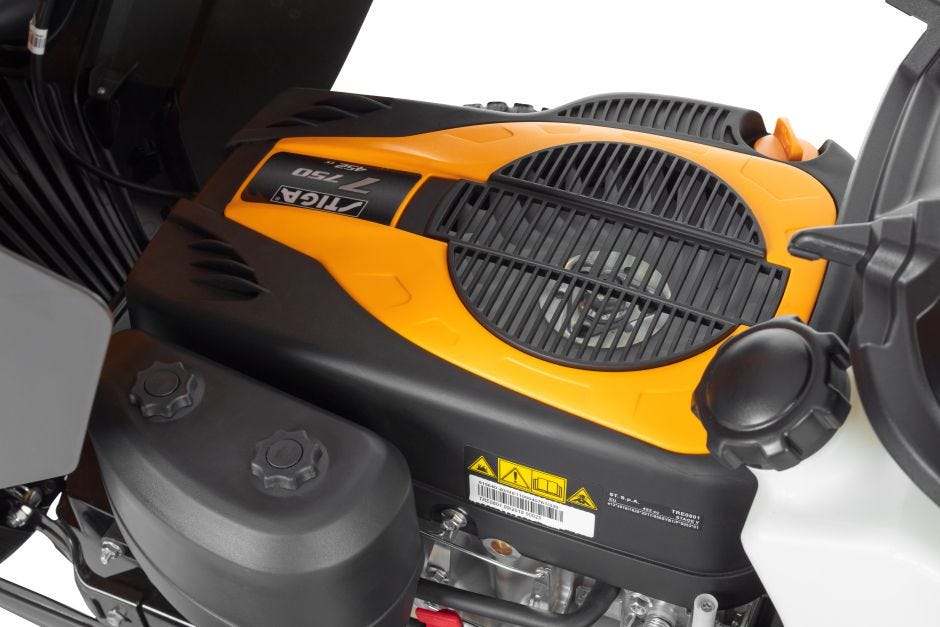 STIGA Engine
The mower is fitted with a single-cylinder, 452 cc STIGA engine.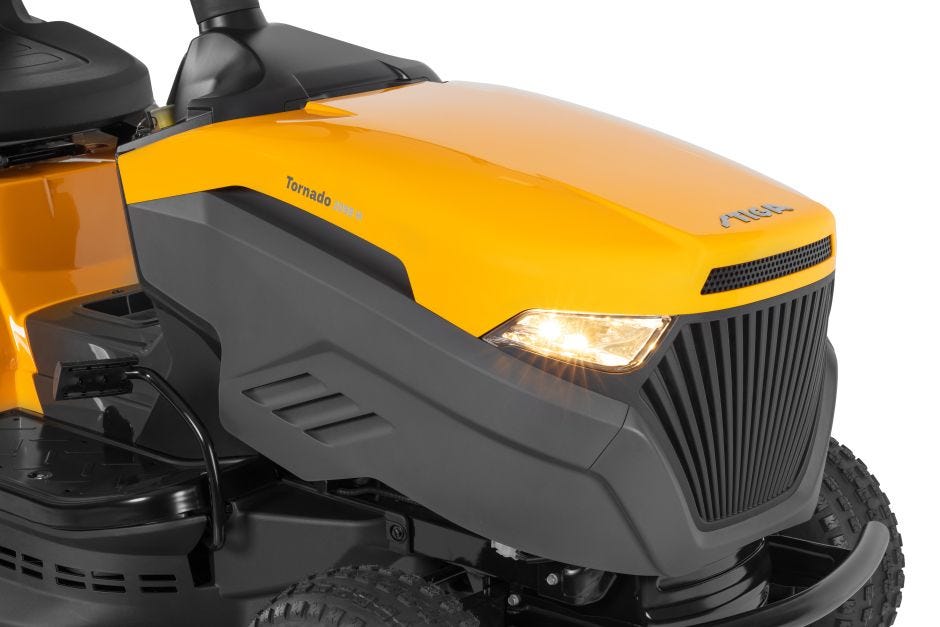 New Bonnet
The new bonnet design gives the product a modern, attractive look.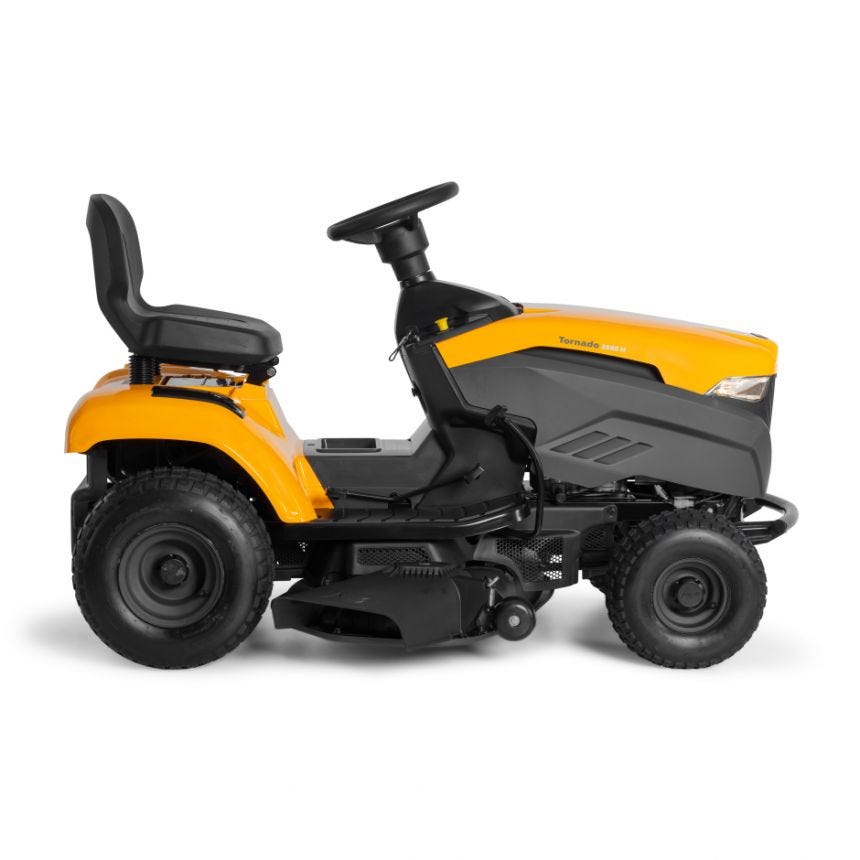 Stiga Tornado 3108H
RRP €—
The STIGA Tornado 3108 H ride-on mower is the perfect solution for those wanting to cut their grass with the side discharge function or use the clippings as mulch with the STIGA Multiclip mulching system. Featuring a modernised bonnet design that is suitable for all kinds of users, the Tornado 3108 H has a Briggs & Stratton engine with net power output of 11 kW @ 2800 rpm and hydrostatic transmission. The 108 cm cutting deck has two blades and 2 anti-scalp wheels. A convenient button lets you activate the blades using the electromagnetic clutch. Other features include the raised soft-grip steering wheel for comfortable driving and LED headlights that ensure better visibility in all conditions. Battery charger, mulching plug and tow bar included.
SUITABLE FOR GARDEN UP TO 5,000 m2
ENGINE
Briggs & Stratton Intek 5210 AVS engine with net power output of 11 kW @ 2800 rpm
TRANSMISSION
PEDAL-OPERATED HYDROSTATIC TRANSMISSION
CUTTING DECK
108 cm cutting deck with 2 anti-scalp wheels
BLADES
2
GRASS COLLECTOR
NO
HEADLIGHTS
YES
FRONT BUMPER
YES
BATTERY CHARGER
INCLUDED
TOW HITCH
INCLUDED
MULCH KIT
INCLUDED
Front wheel size
15×6.00-6
Rear wheel size
18×8.50-8
CUTTING METHOD
side discharge/ multiclip mulching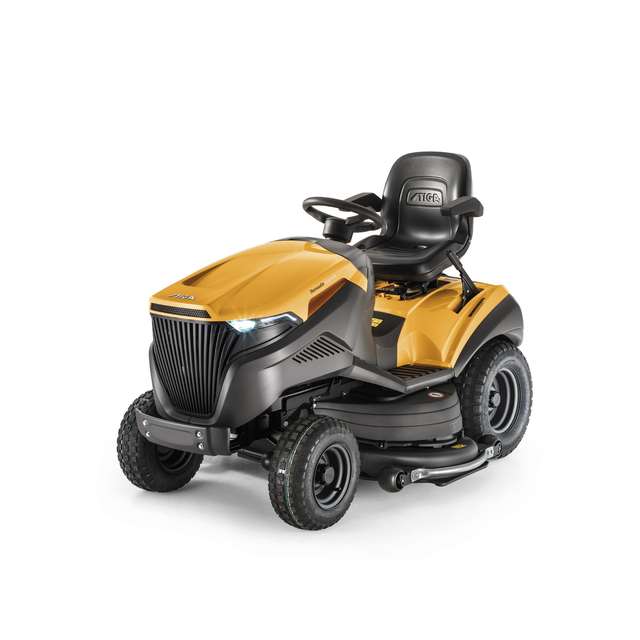 Stiga Tornado 7118 HWS
RRP €  ( contact us for best price available )
The STIGA Tornado 7118 HW ride-on mower is powered by a twin-cylinder Briggs & Stratton engine with net power output of 13.59 kW @ 2700 rpm and a 15 litre fuel tank. The Tornado 7118 HW can be used with the side discharge function or mulching function using the supplied mulching kit, and has a cast iron front axle and 121 cm reinforced cutting deck with three strong blades and six anti-scalp wheels. The large 16″ x 20″ wheels provide maximum grip, whilst the multifunction display gives a real-time overview of the machine's operating indicators (battery, oil, fuel level, engine RPM). The useful cruise control function allows you to set a constant speed for smart time optimisation. LED headlights ensure optimum visibility in all light conditions. Battery charger, mulching kit and trailer hitch kit included.
SUITABLE FOR GARDEN UP TO 8,500 m2
ENGINE
Briggs and Stratton 8240 Intek V-Twin cylinder 724cc
TRANSMISSION
PEDAL-OPERATED HYDROSTATIC TRANSMISSION
CUTTING DECK
118CM
BLADES
3
GRASS COLLECTOR
NO
HEADLIGHTS
YES
FRONT BUMPER
YES
BATTERY CHARGER
INCLUDED
TOW HITCH
INCLUDED
MULCH KIT
INCLUDED
Front wheel size
16×6.50-8
Rear wheel size
20×10.00-10
CUTTING METHOD
Side discharge / multiclip mulching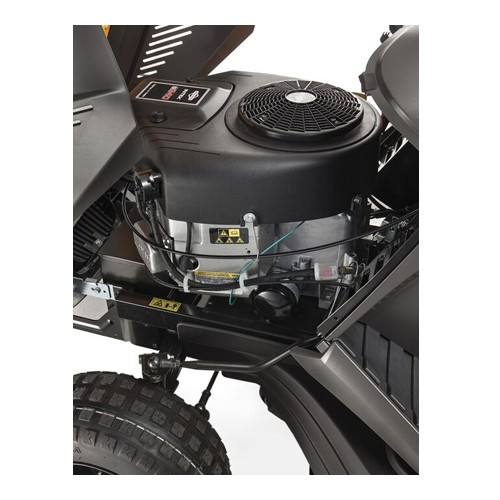 Powerful Briggs and Stratton 8240 Intek V-Twin cylinder 724cc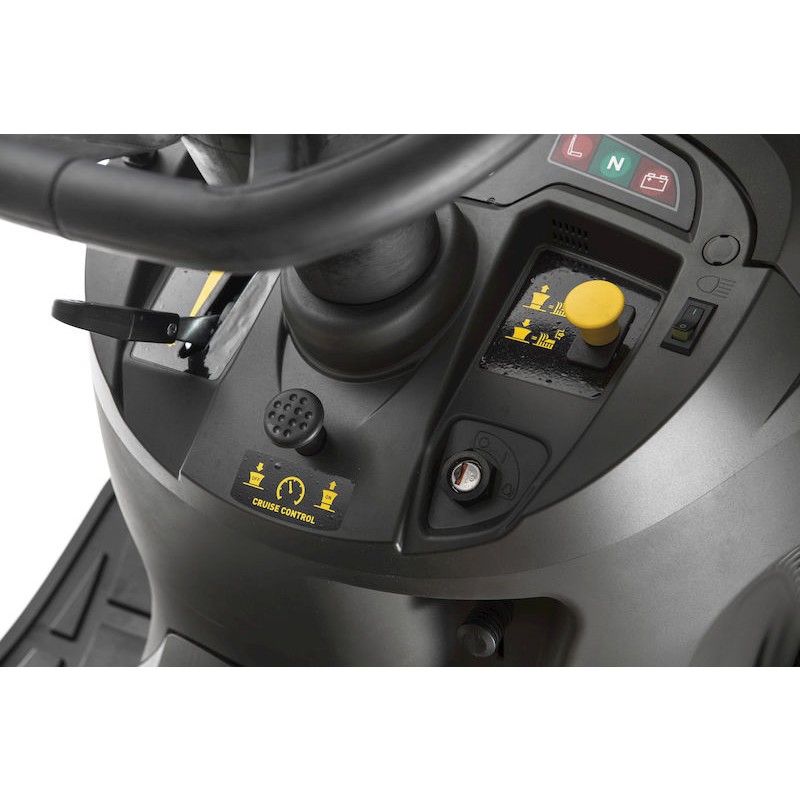 Cruise control and electric blade engagement all available at the touch of a button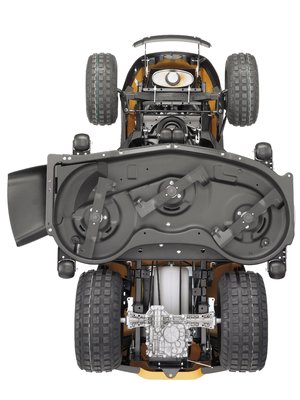 118cm, 3 bladed cutting deck with anti scalp rollers Capable of side discharging the grass or mulching it