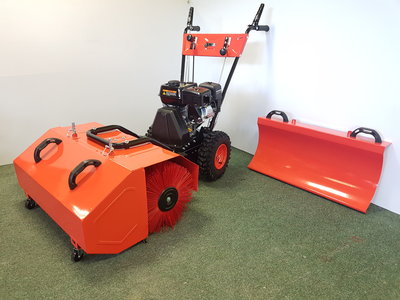 Victor Sweeper 80CM Petrol 196cc Engine
€928.00 (Includes Sweeper Brush, Bucket & Blade)
Ideal for clearing paths, driveways, pushing in feed to
animals, sweeping yards, car parks & footpaths
Loncin G200f petrol 4 Stroke 196 Cc 4.1kW Engine
3L Fuel Tank Capacity
5 Forward Speed + 2 Reverse Gears
80Cm Working Width
Net Weight: 78Kg
13" Pneumatic Tyres
Robust & Easy to Manoeuvre
Quick Release Attachments
Brush Rotation 15° To Left and Right
Front Blade Attachment
Width: 80cm
8.3kg
Bucket Attachment
Width: 80cm
8.3kg
Working Angle -15° to +15°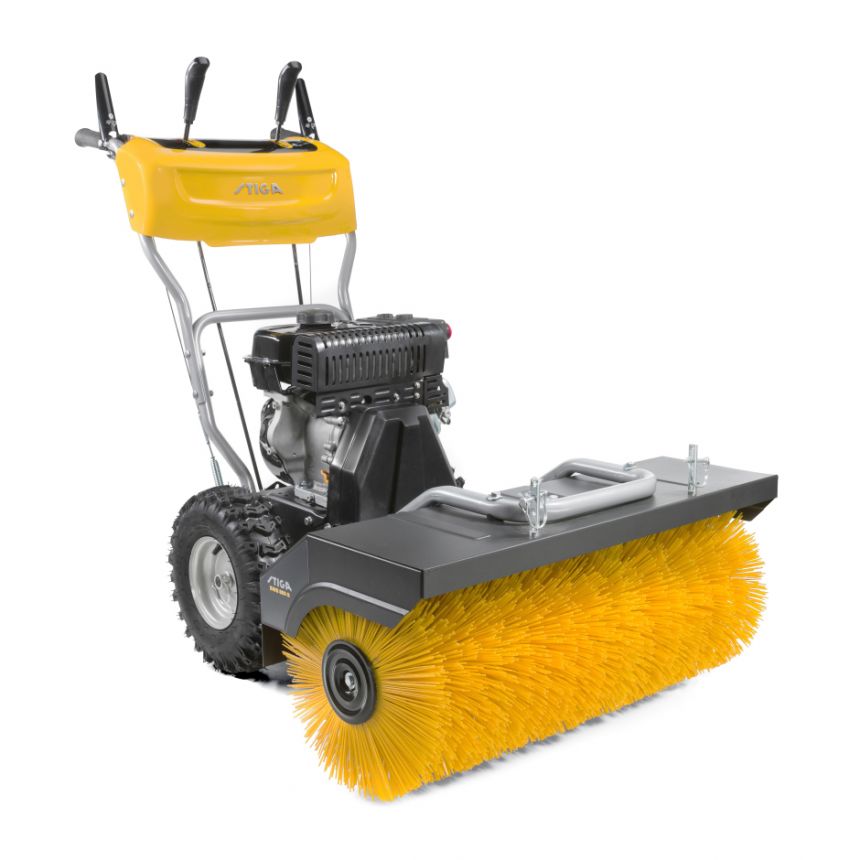 Stiga Petrol Sweeper SWS 800 G
€1,399.00
The STIGA SWS 800 G is a versatile and easy-to-use outdoor sweeper with a powerful 212 cc petrol-powered STIGA engine. The nylon brush can be adjusted to three different positions (15° to the left, 0° and 15° to the right) and has an 80 cm clearing width, making the SWS 800 G ideal for clearing snow, leaves, grass cuttings and other debris all year round. The brush height is adjusted by means of two pivoting wheels, enabling it to be raised and lowered as required. Reliable 14″ Snow Hog rear tyres ensure optimum grip. The STIGA single-handle system enables safe and comfortable operation with all the controls at your fingertips. The outdoor sweeper can be teamed with a range of dedicated parts and accessories, such as snow shovels and front collection containers, making it extremely versatile.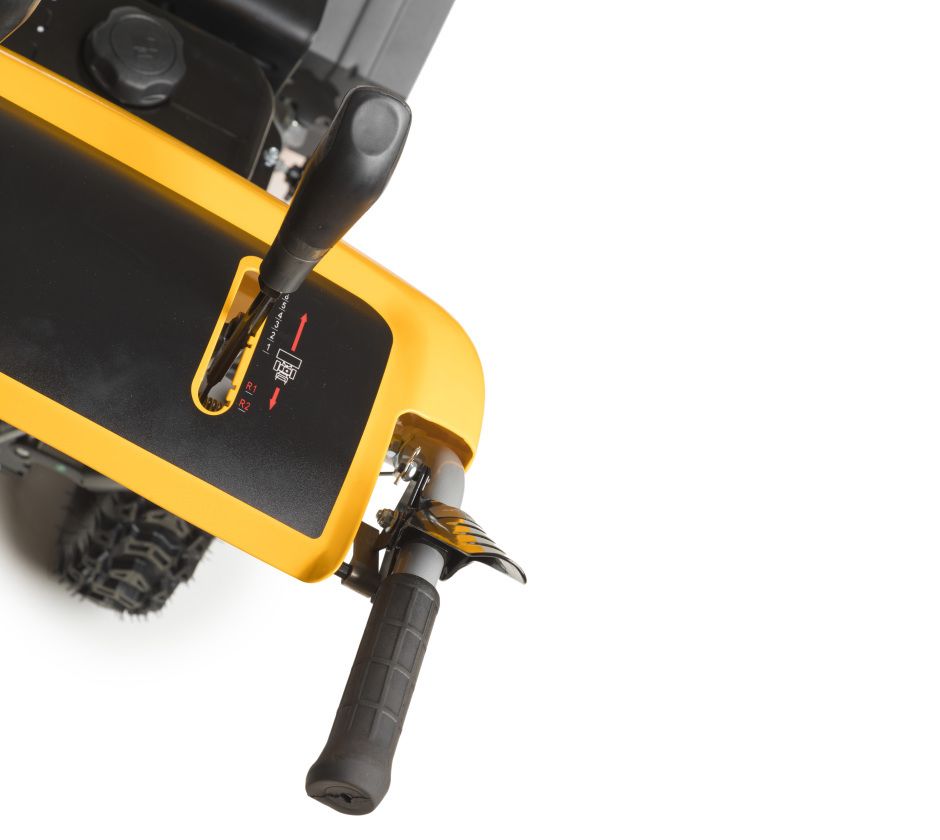 Traction lever
The traction lever is conveniently positioned on the control panel and engages six forward gears and two reverse gears.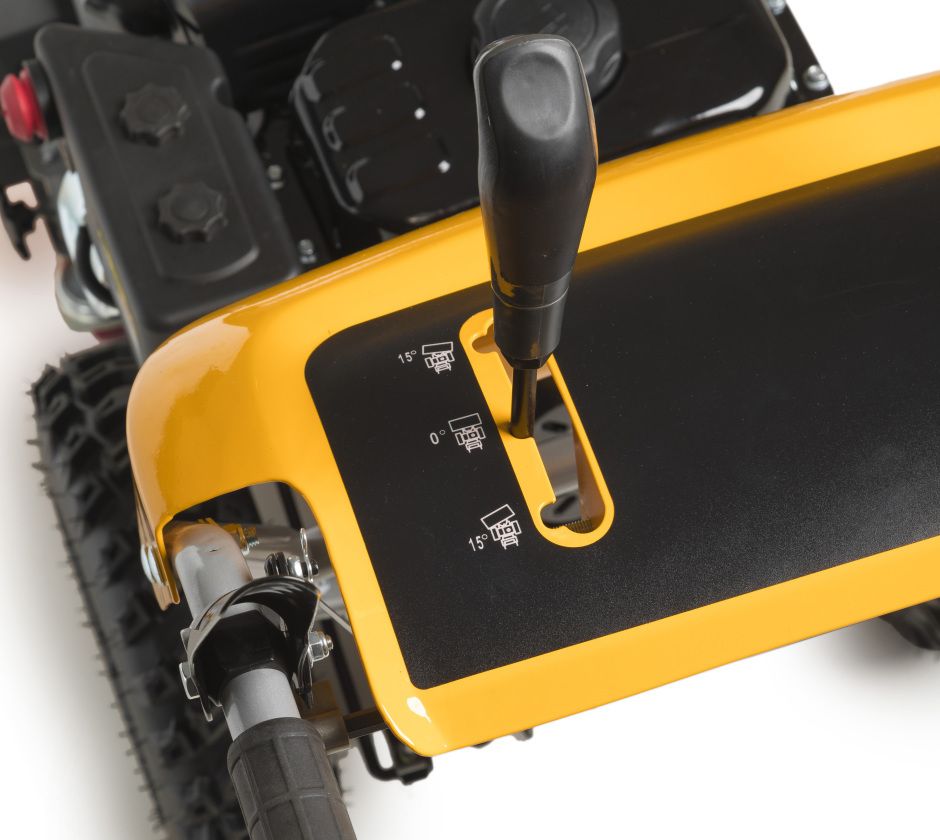 Operating lever
The lever for positioning the brush is located on the control panel and enables you to select from three brush positions (15° to the left , 0° and 15° to the right).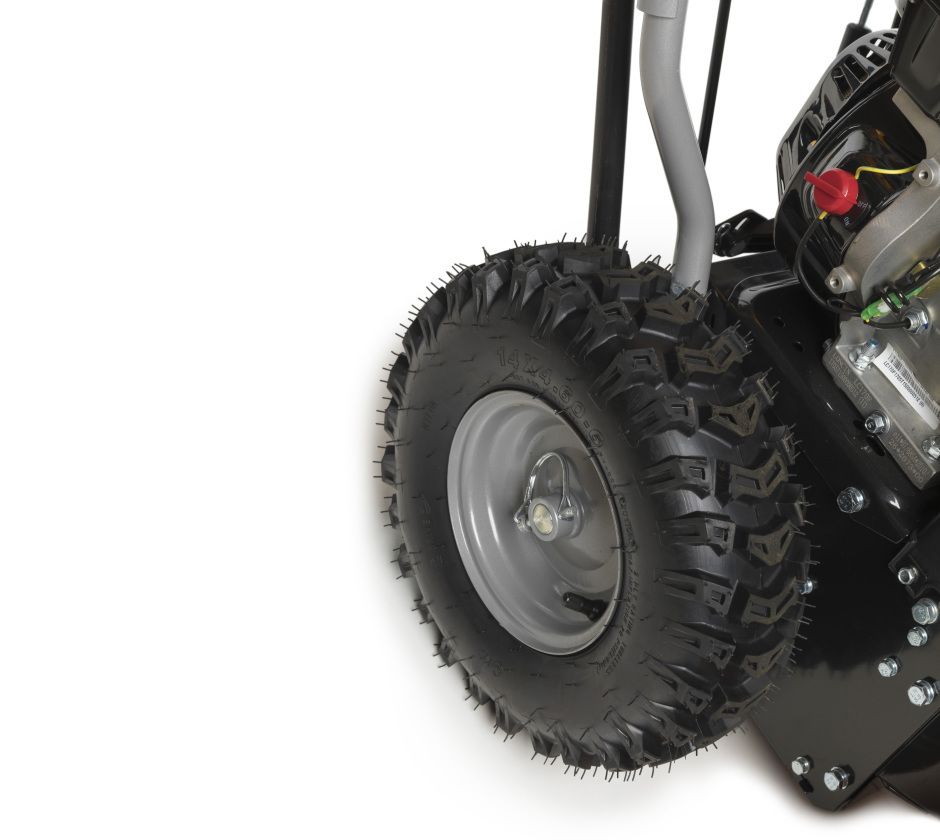 Special wheels
The outdoor sweeper has 14 x 4.60-6″ Snow Hog tyres with treads which can handle the most uneven surfaces.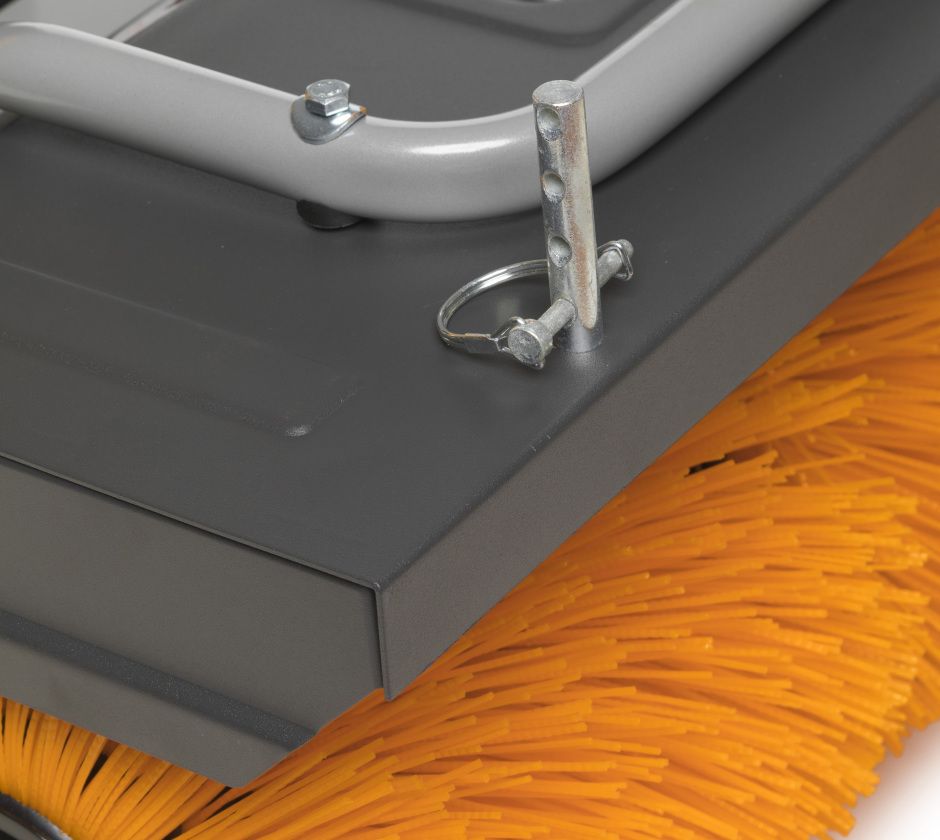 Connection bolt
The handy pin makes it possible to team the outdoor sweeper with a range of parts and accessories for use all year round.
Petrol 4 Stroke Engine
3L Fuel Tank Capacity
5 Speed + 2 Reverse Gears
80cm Working Width
Net Weight: 76kg
13" Pneumatic tyres
Robust & easy to manoeuvre
Ideal for clearing paths, driveways & car parks
C/W Front Blade Attachment & Collecting Box Attachment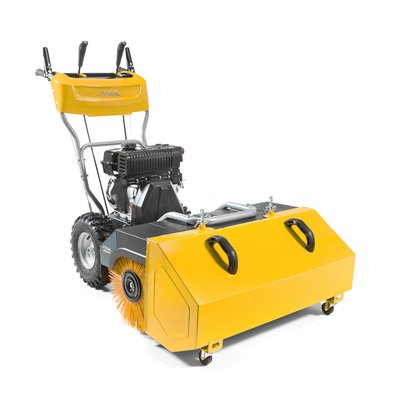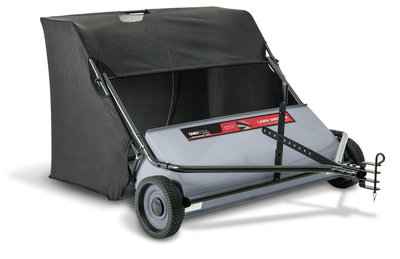 Ohio Steel Industries 42SWP22 Tow Behind Lawn Sweeper Collector 42″
€. POA
Spiral brush for increased sweeping efficiency, less drag on gears for extended gear life and more even distribution of material in hopper bag.
Extra large capacity bags from 22 CF to 26 CF allow consumers to get the job done faster with fewer trips to empty.
Bag has reinforced corners/edges and piping for increased durability.
"No-slip" positive lock height adjustment will not vibrate out of position and has easy to remember height settings.
3-position hitch for maximum adjustment allows custom fit to all tractor brands. 
Sealed ball bearings on brush axle for extended life.
Extra-wide 9″ chute allows material to flow freely into the bag.
Collapsible bag for easy storage; unit and bag will store upright.
42" Sweep Path
22 CF extra large Capacity Hopper
Sealed Ball Bearings on Brush Axle
3 Position Clevis fits all Lawn & Garden Tractors
Collapsible Hopper for Compact Storage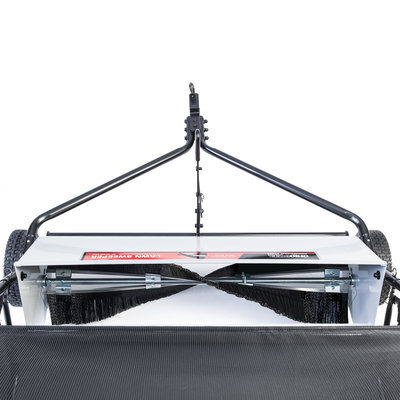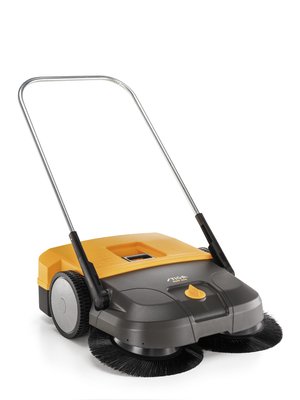 Stiga Push Sweeper SWP 475
€585.00
The STIGA SWP 475 hand-propelled outdoor sweeper picks up dust, dirt and debris such as leaves, paper and cans, and can be used on hard and concrete surfaces including driveways, pathways and other areas up to 2900 m². This easy-to-use and manoeuvrable sweeper is quiet and ideal for moderately challenging tasks thanks to two counter-rotating brushes (410 mm in diameter) which can be adjusted to eight different height settings, a large brush on the underside and a 50 litre waste collector. The outdoor sweeper also has 250 mm rubber wheels for smooth and comfortable use.
SWP 475 Push Sweeper
Working Width: 75cm Push
Height Adjustment: 8 Step
Capacity: 50L Plastic Collector
Brush Diameter: 41cm
Handlebar: Flat Handlebar
Wheels: 250mm, Plastic & Rubber
Gross Weight: 13.5kg