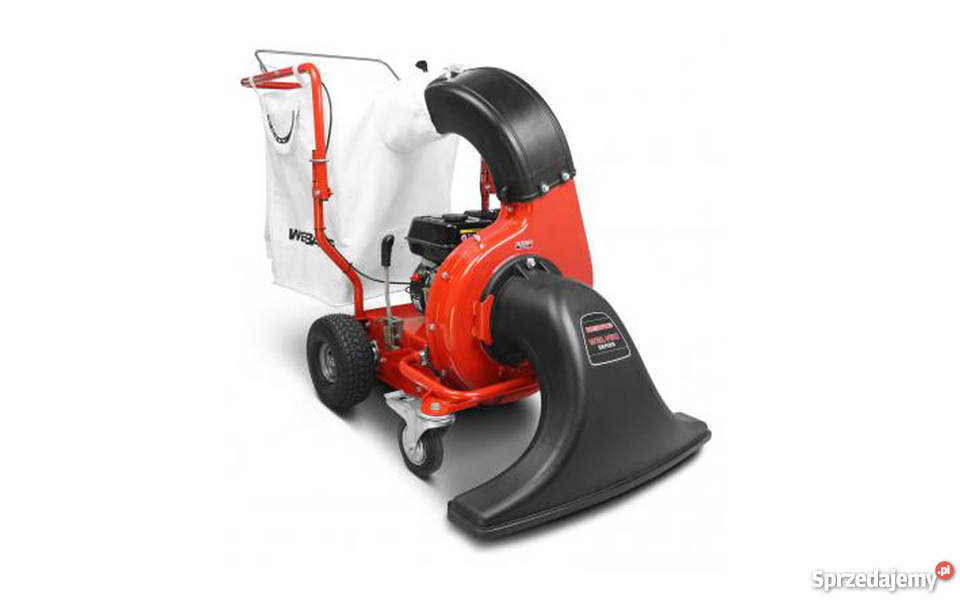 WEIBANG WBLV506V Powered Leaf Vac
€1,699 inc VAT
If you are looking for a petrol engine powered leaf vacuum for cleaning leaves, paper scraps, debris on road and weeds in garden, then this is the best solution for you.
Engine:
Loncin G160 160cc
Width:
80cm Width
Height adjustment:
Single Height adjustment
Collection bag:
240L
Weight:
83kg
Fuel Tank Capacity:
3.6L
Drive:
Self propelled – single speed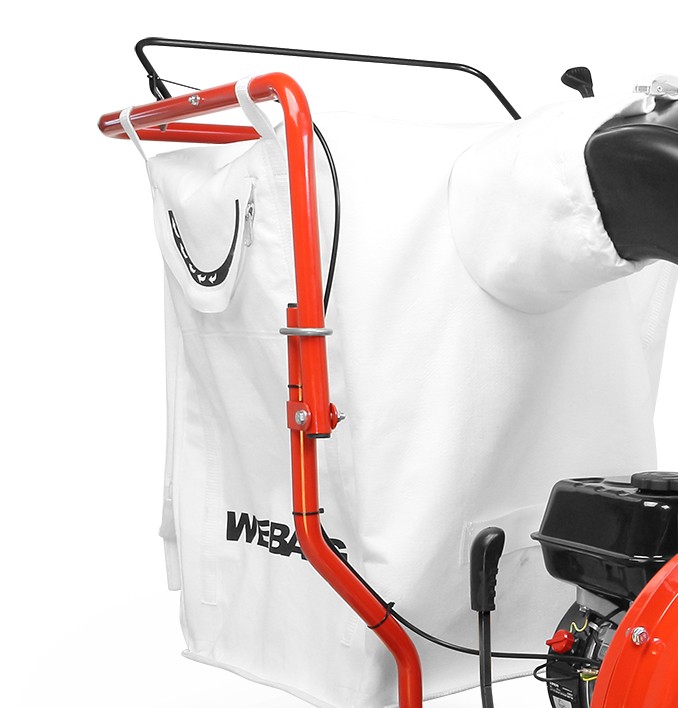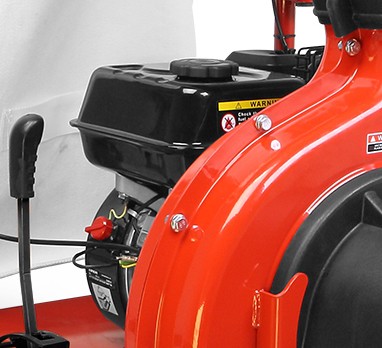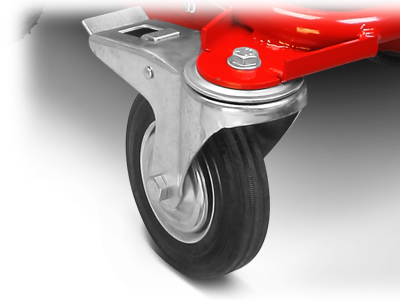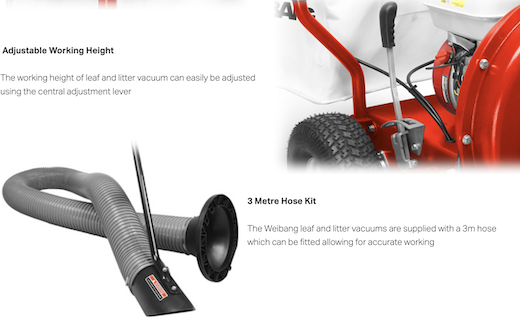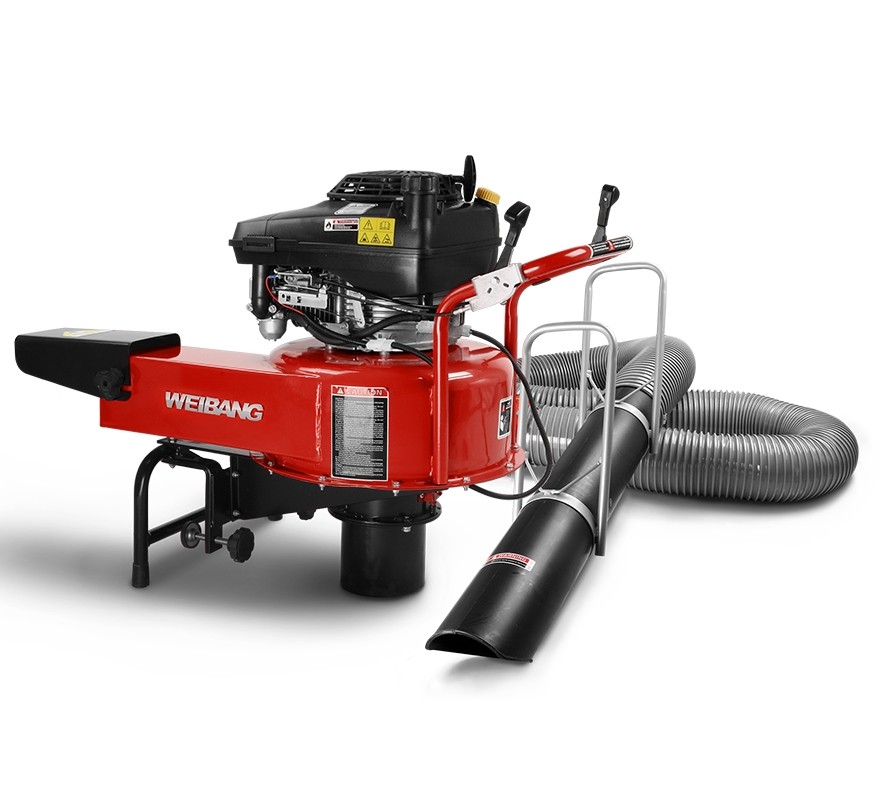 Weibang WBLV50K Truck Loader
€1,699 inc VAT
Hose length 4M
Max operating slope 8.5°
Noise Level Lwa 101.2 dB(A)
Engine:
Kawasaki FJ180
Weight:
58 kgs
Fuel Tank Capacity:
1.4L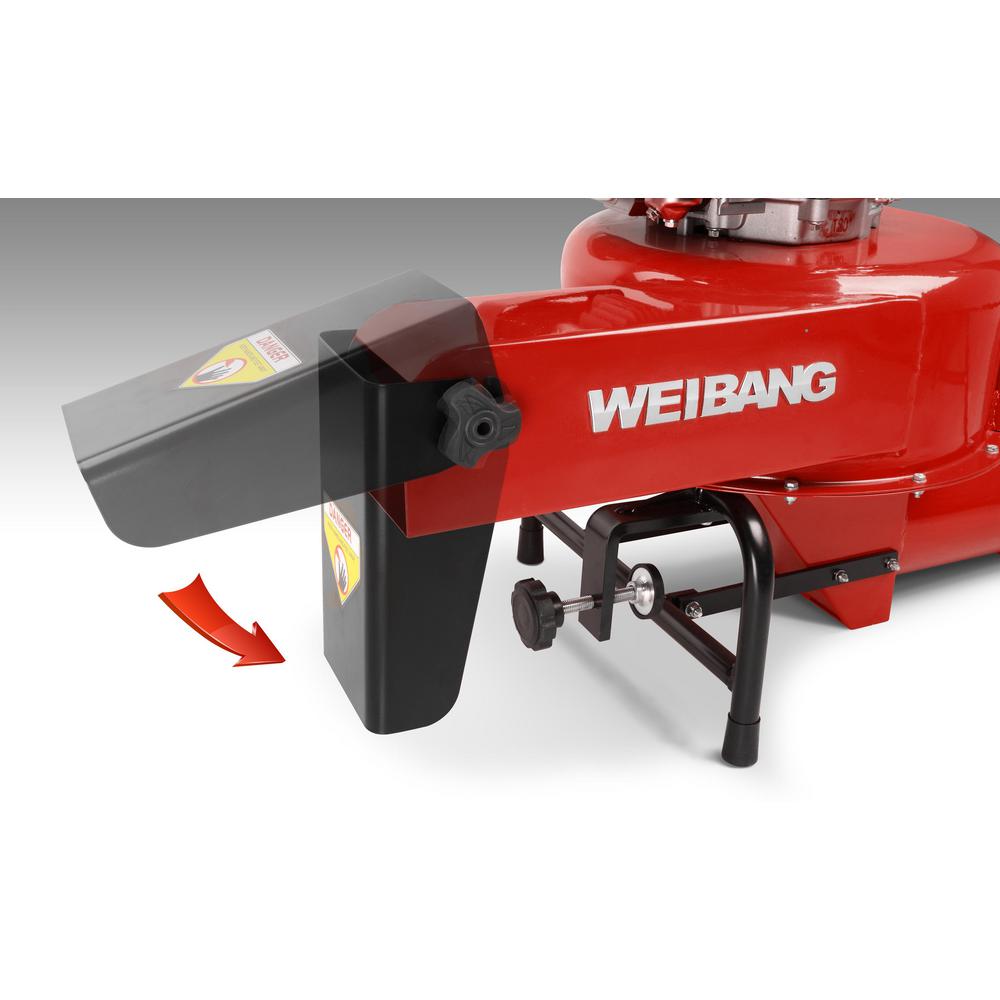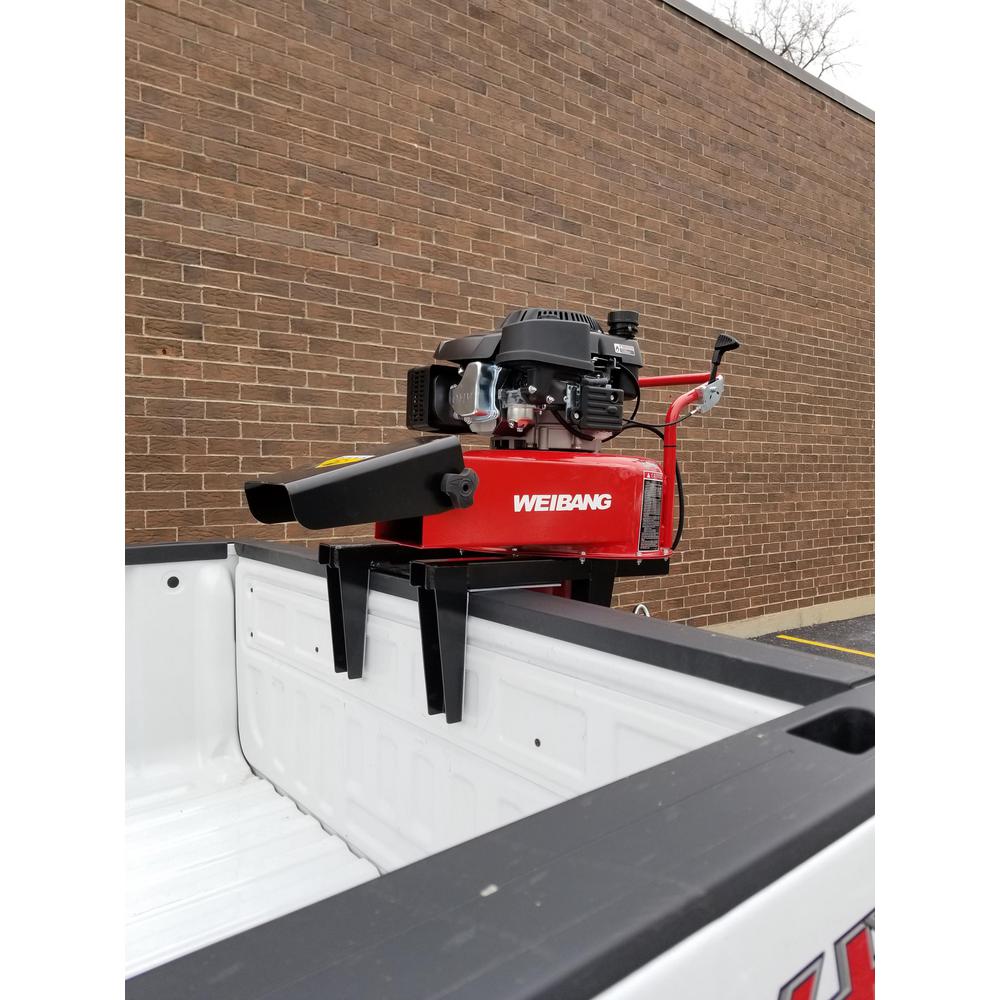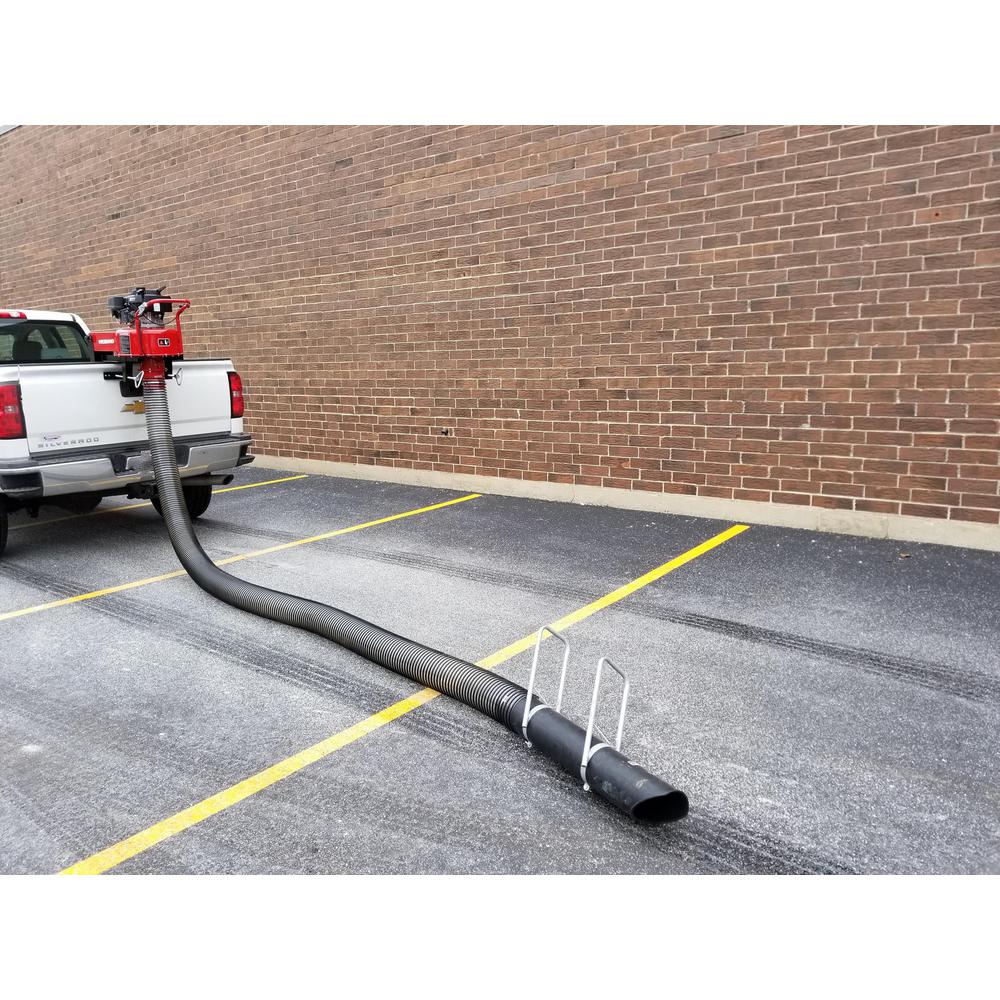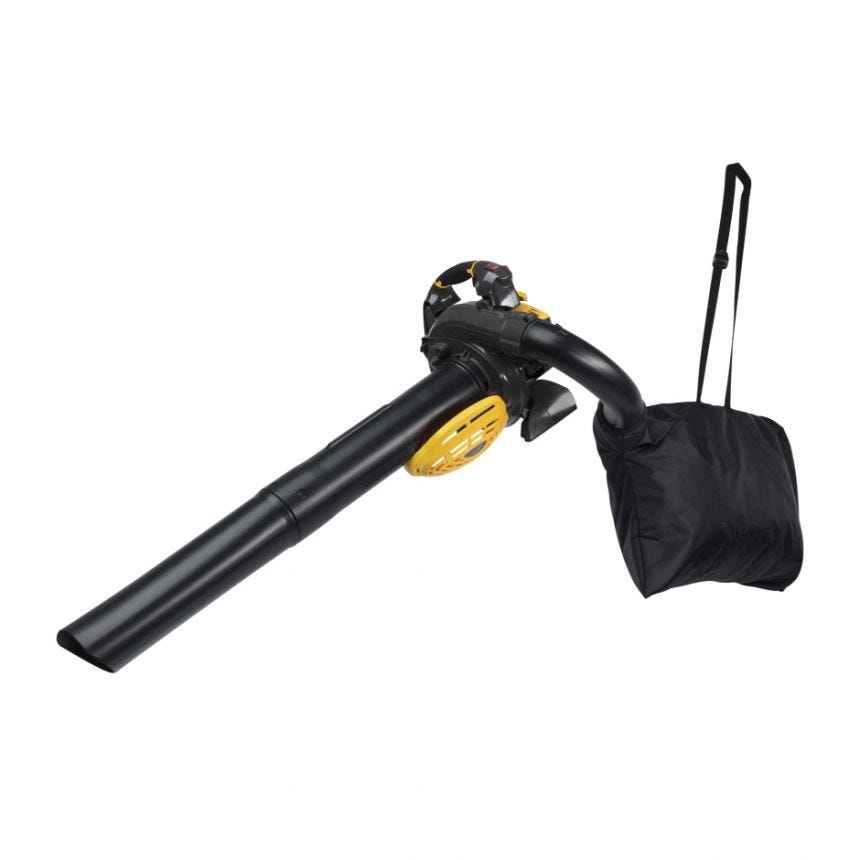 STIGA Handheld Blower/Vac SBL327V
€299 inc VAT
The STIGA SBL 327 V is a petrol leaf blower which can tackle all domestic gardening needs with its dual blower and vacuum function. The SBL 327 V can be used to quickly and easily remove leaves from your garden or pathway, or to vacuum and shred them so that your lawn is kept clear and tidy. This compact leaf blower is powered by a 27 cc (0.8 kW) petrol engine and is well-balanced for ease of use. The spring system separates the engine from the handle, thereby reducing vibrations. Maximum air flow rate of 10.2 m³/min. The vacuum kit includes a large 55 litre collector with single harness, supplied as standard.
Handheld Blower/ Vac
2 Stroke, 27cc Engine
Anti Vibration System
Vacuum Kit Included
Weight: 4.8kg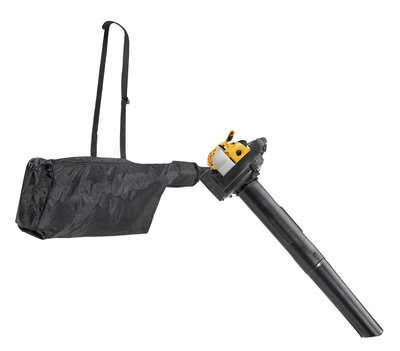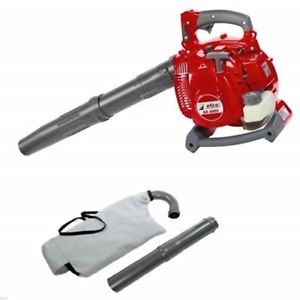 Efco SA3000 leaf blower/ VAC
NOT AVAILABLE
The efco SA 3000 handheld blower offers lightweight and powerful clearing of leaves and grass clippings. SA 3000 can be easily converted to a vacuum for shredding and collecting debris.
Features innovative VibCut anti-vibration system for increased operator comfort and safety
Soft rubber handle for extended work life
Adjustable accelerator lock that allows for engine and air speed to be set based on the job
Conveniently located air purge for cold starts
Transparent fuel tank makes it easy to check fuel level
Standard steel blade to shred leaves and debris, while maximizing bag volume
Arc-shaped lower handle ensures a good grip when blower is in vacuum mode
Optional duckbill tube attachment available for improved control and efficiency