Husqvarna Chainsaws – Occasional Use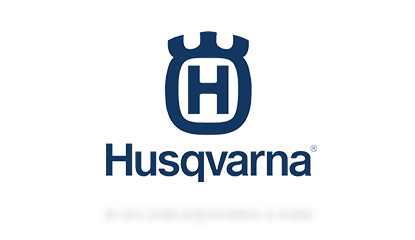 These chainsaws are ideal for homeowners and lighter cutting tasks and hobby work. They are easy to start and operate, with built-in Husqvarna features like ergonomic design, facilitating technology and powerful X-TORQ® engine with low emissions.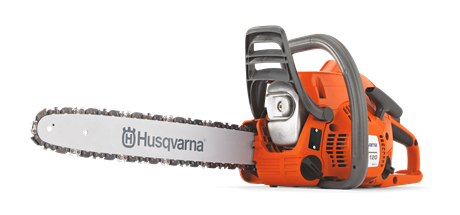 Husqvarna 120 Mark II
RRP €217.00
Easy to use, all-round chainsaw for homeowners. Thanks to sufficient cutting performance the saw makes light work of cutting firewood, light felling or limbing. Features X-Torq® engine technology for low emissions and Air Injection that keeps the filter clean. Low kickback cutting equipment for increased safety.
Cylinder displacement:
38.2 см³
Weight (excl. cutting equipment):
4.85 kg
Bar length:
14″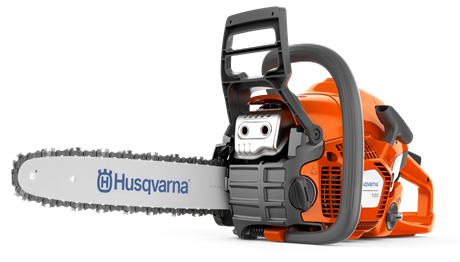 Husqvarna 130
RRP €280.00
If you're looking for a chainsaw to use around your home and garden for years to come, it's worth investing in a saw that's up to the job. A saw worthy of the Husqvarna name. The Husqvarna 130 is easy to start, easy to handle – and can chop firewood with ease, help with pruning and even take down the odd tree. Small, but mighty – and great value, too.
Cylinder displacement:
38 см³
Weight (excl. cutting equipment):
4.7 kg
Length Bar:
14 inch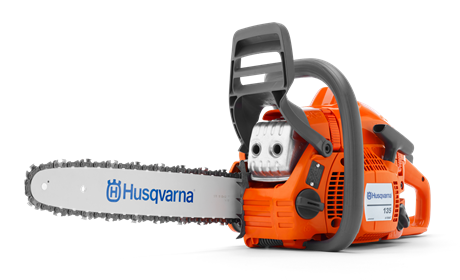 Husqvarna 135 Mark II
RRP €343.00
Robust, reliable and easy to use saw with ample cutting performance for homeowners. The perfect garden chainsaw for occasional cutting tasks such as cutting firewood and felling smaller trees. Starts quickly and handles easily, and thanks to the side mounted chain tensioner, tensioning the chain is both quick and easy.
Cylinder displacement:
38 см³
Weight (excl. cutting equipment):
4.7 kg
Bar Length:
14 inch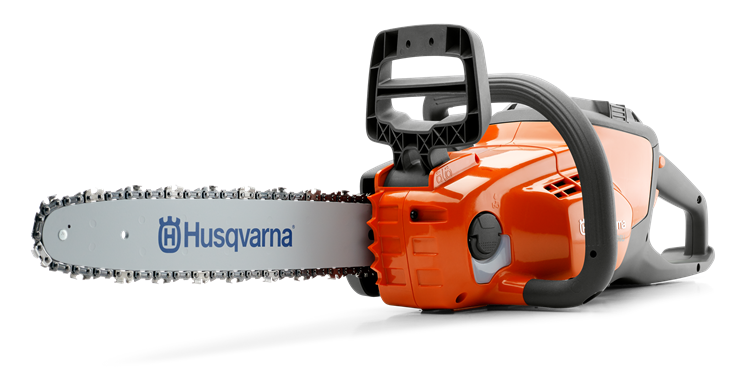 Husqvarna 120i
RRP €238.00
Lightweight, easy to use battery chainsaw ideal for felling small trees and pruning or cutting small branches. Features an intuitive keypad for safe, convenient starting, while the inertia chain brake ensures trouble-free handling. Brushless motor with savE™ mode for reliable performance and longer running time, no direct emissions, while low noise levels allow you to work in residential areas without disturbing the neighbours.
Battery voltage:
36 V
Weight (excl. cutting equipment):
2.95kg
Bar Length:
12 inch
Price does not include Battery Or Charger
Husqvarna 120i Battery saw is available in a kit ( includes Battery BLi20 and Charger QC80 )
RRP €355.00