Ambrogio robot is the automatic lawn mower that takes care of the lawn completely on its own and in complete safety. It is the ideal solution for those who want the perfect lawn and more free time and it is suitable for those who are looking for mowing excellence, professionalism, and technological innovation, combined with respect for the environment.
Ambrogio robot speaks the language of the future and makes our lives easier: it gives you the time and freedom to enjoy your garden and outdoor life to the fullest, even away from home. Thanks to ZCS smart technologies it is possible to control and manage the robot wherever you are. Integrated with voice assistants, for requesting information and statistics and for giving commands.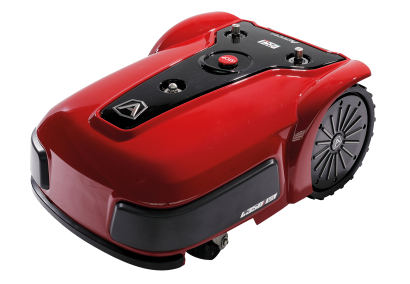 AMBROGIO L350i elite
RRP €3,995.00
The L350i Elite can manage lawns up to 7,000 m2 and work for seven consecutive hours, while maintaining high mowing performance. The touchscreen display makes programming simple and intuitive. The standard ZCS Connect module ensures safety and ease of use also thanks to its compatibility with the most popular voice assistants (SMART ASSISTANT).
Working area capacity:
7000 m²
Charging system:
Automatic
Maximum Incline in the working area:
45%
Typical mowing time on one charge:
7 hours
Typical charging time:
150 min
Cutting width:
36 cm
Cutting system:
4 point blade
Cutting height:
24-64 mm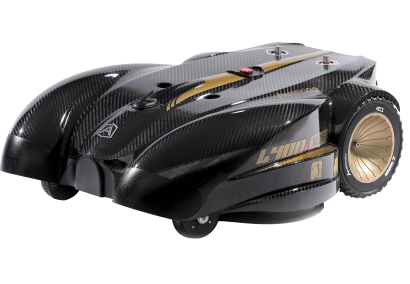 AMBROGIO Pro Line L400i Deluxe
RRP €13,995.00
A powerful robot with an attractive design typical of Italian products, which can manage gardens up to 20,000 m², even those with multiple separate areas. The two models are also equipped with the new ZCS Connect module to connect and interact with Ambrogio every time and everywhere.
Working area capacity:
20,000 m²
Charging system:
Automatic
Maximum Incline in the working area:
45%
Typical mowing time on one charge:
11 hours
Typical charging time:
4 hours
Cutting width:
84 cm
Cutting system:
4 point blade ( 3 blades )
Cutting height:
25-70 mm