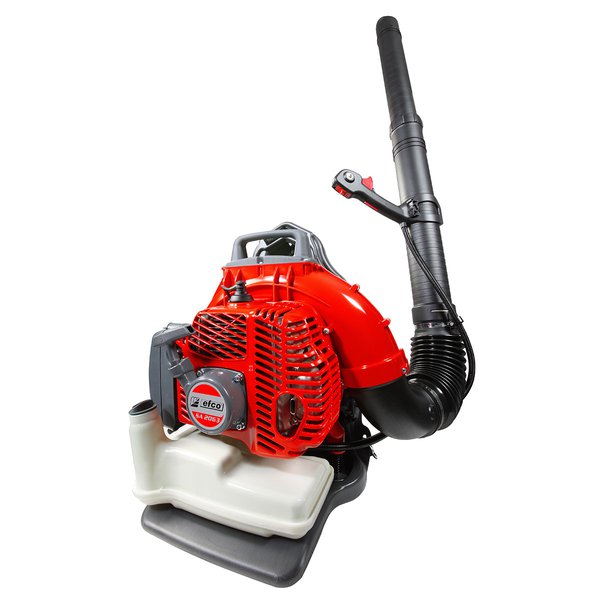 EFCO SA2063 Back Pack Blower
RRP €749.00 inc VAT
The Efco SA2063 backpack blower is ideal for professional usage. The air speed and volume of air delivered make this a convenient, powerful, high-performance tool. It has an extremely low noise level the throttle is ergonomically positioned directly on hose. The oversize air filter with rubber sleeve connected to carburettor guarantees maximum machine efficiency even when used for long periods in dusty surroundings. Extremely lightweight backpack frame made from melt-blown polypropylene.
62 cc 2 Stroke Engine (Euro 2 Emissions Compliant)
Backpack Blower
Blowing speed 90m / sec
AVS Vibration System
Weight: 9.4kg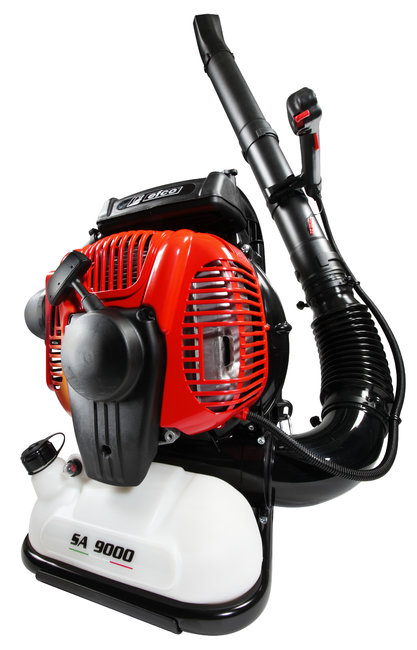 EFCO SA9000 Back Pack Blower
RRP €769.00 inc VAT
The SA9000 backpack blower from EFCO is designed for use in rural areas for clearing spaces such as farmyards and forecourts and in urban spaces for clearing parks, stadiums, flowerbeds and roads.
2 Stroke Engine (Euro 2 Emissions Compliant)
Backpack Blower
77cc
Max air speed 105 m/sec
Max Air Volume 27 m³/min – 1620 m³/h
AVS Vibration System
Dry Weight: 11.2kg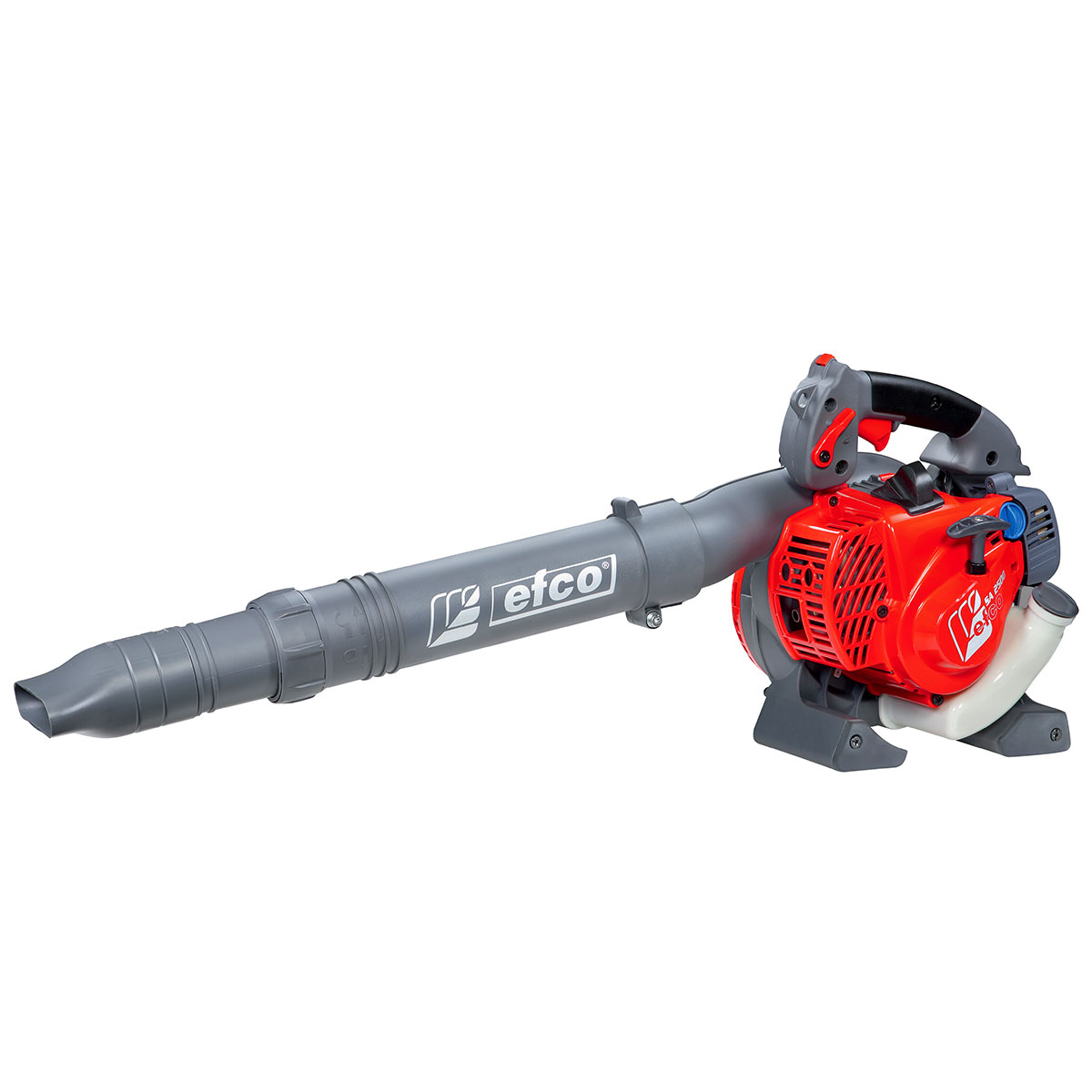 EFCO SA2500 Hand Held Blower
RRP €319.00 inc VAT
Whether clearing the yard of leaves and other small debris or grass clippings, the efco SA 2500 handheld blower is designed to get the job done quickly and efficiently. The model SA 2500 combines high performance with perfect balance, while its light weight enables prolonged use without fatigue.
Ready to start thanks to the AlwaysOn switch.
EasyOn starting systems ensures smooth quick starts.
S" style tube reduces rotational force and enhances operator comfort.
Telescopic air tube accommodates different height operators and allows storage in confined spaces.
Adjustable accelerator lock that allows for engine and air speed to be set based on the job.
Conveniently located air purge for cold starts.
Transparent fuel tank makes it easy to check fuel level.
Metal shredder blade comes installed standard, ready to reduce volume of material when used with optional vacuum kit
Displacement:
25.4cc
Power:
1.3HP
Weight:
9 lb
Max Air Volume:
424cfm
Max Air Speed:
157 mph
Noise Level:
73 dB(A)
Fuel Tank Capacity:
15.2 fl. oz.
Vacuum Kit:
Optional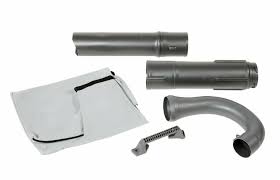 Optional Vacuum Kit To Suit SA2500
€60.00 inc VAT
Convert your SA 2500 hand-held blower into a handy shedder/vac with the vacuum conversion kit from efco. With a 9.5 gallon collection bag you can remove leaves, grass clippings and light debris.
9.5 gallon  Collection bag.
Suction Tubes.
Suits SA2500 blower unit.