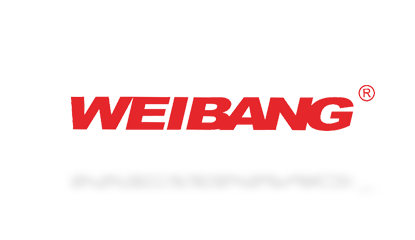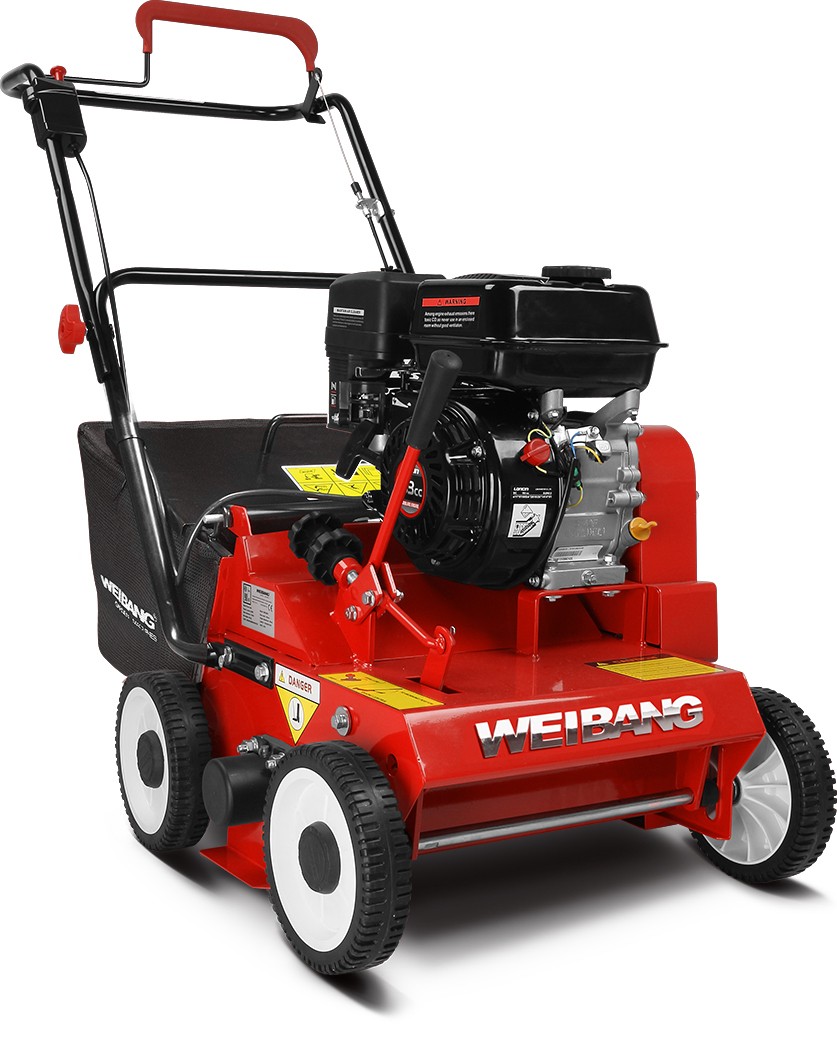 WB384RC – Scarifier
€899.00 inc. VAT
The WB384RC is a high-quality 38cm petrol scarifier featuring 22 double-tipped carbon steel scarifying blades and a fully adjustable raking depth to remove moss and thatch and aerate roots gently but effectively. This Weibang scarifier is powered by a 163cc Loncin engine and features a pressed steel body with a hard-wearing, powder-coated finish ensuring a long life.
Engine:
Loncin 1P60F , 163cc
Cutting Width:
380 mm
Transmission:
Push
Cutting Adjustment:
Single Adjuster
Grass Box:
40 Ltr
Weight:
46 kg
Blades:
22 (Carbon Steel – Swing Tip )
Wheels:
198 mm
Recommended area:
Up to 2000 m2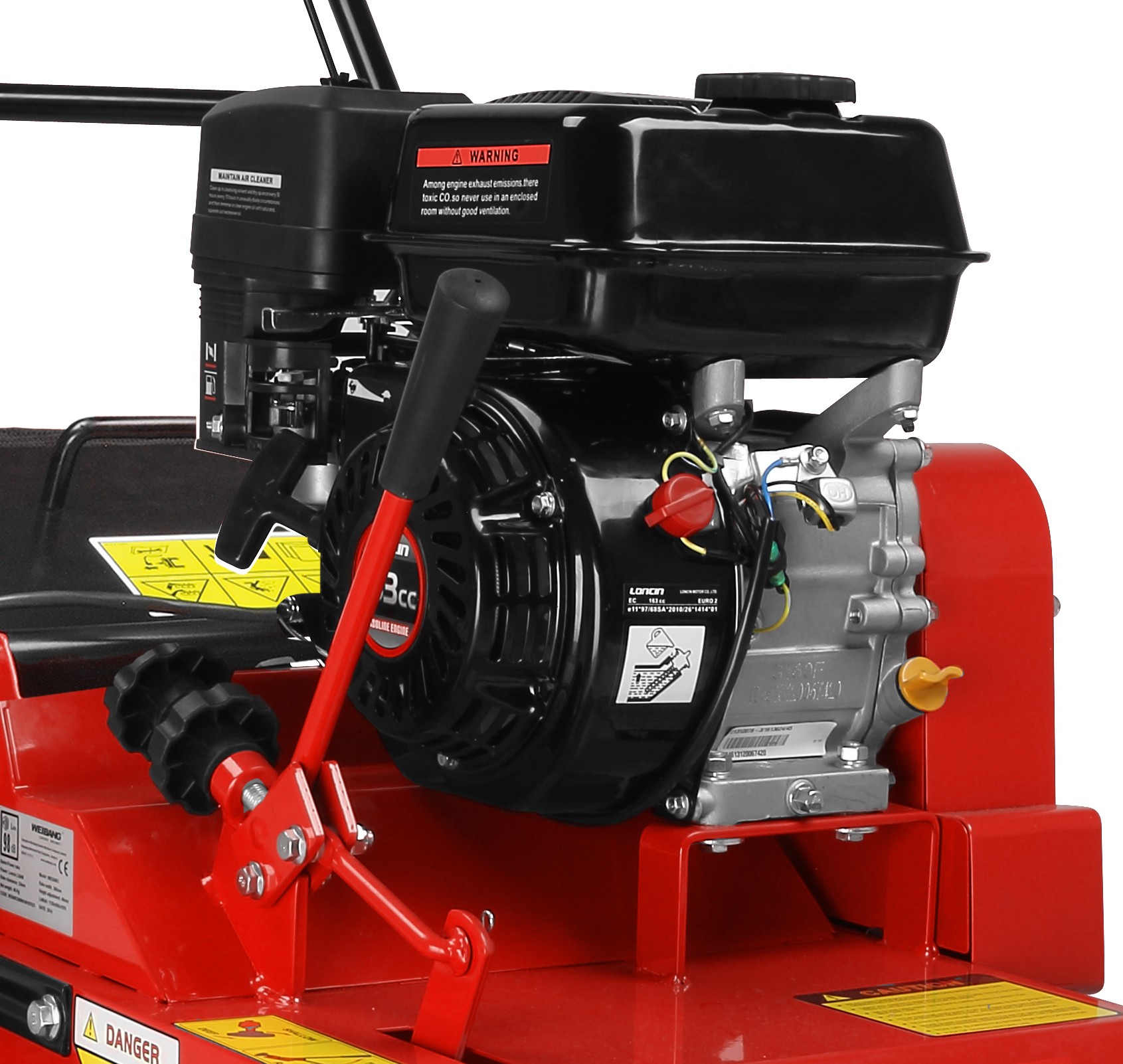 Powerful and reliable Loncin Engine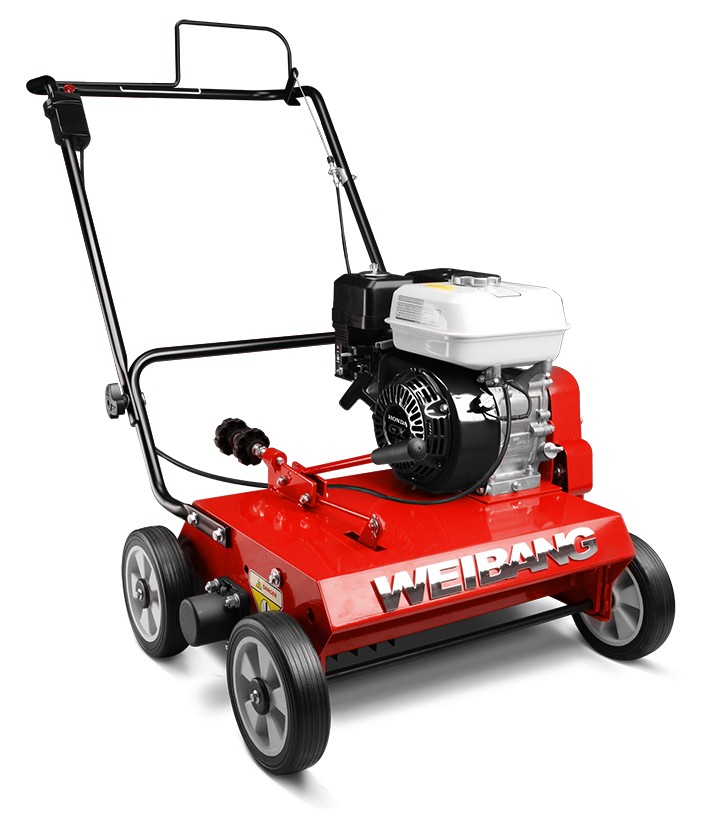 WB486CRH – Scarifier
€1,049.00 inc. VAT
This Weibang scarifier is a robust machine packed full of professional features. It is powered by a reliable Honda GX160 engine and has a working width of 467mm. Designed to cope with the demands of intensive use and utilises only high-quality parts. It runs on long-lasting ball-bearing mounted wheels and features a highly durable pressed-steel chassis with a powder-coated paint finish for rust resistance.
Engine:
Honda GX160 (160cc )
Cutting Width:
460mm
Transmission:
Push
Cutting Adjustment:
Single Adjuster
Grass Box:
No
Weight:
58 kg
Blades:
28 (Carbon Steel – Swing Tip )
Wheels:
198 mm
Recommended area:
up to 3000 m2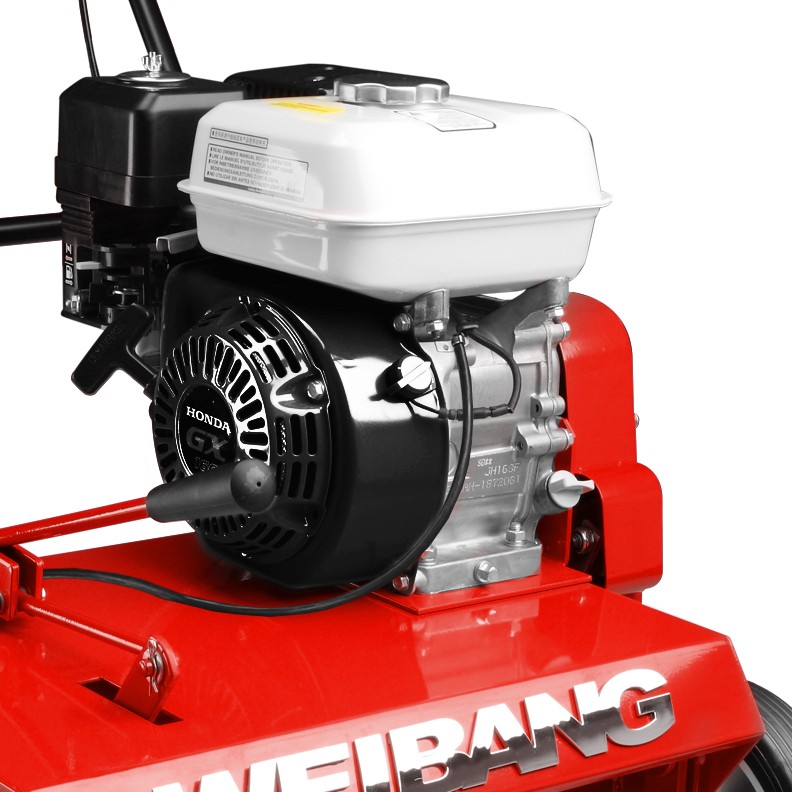 HONDA GX160 engine
The Weibang WB486CRH. is fitted the very reliable Honda GX160 engine
FEATURES OF WEIBANG SCARIFIERS