Lawnmowers in Kildare & Dublin

FAMILY BUSINESS
Shanley Lawnmowers is a family run business based in Newcastle County Dublin.

DECADES OF EXPERIENCE
Shanley Lawnmowers has been in the grass , forest and garden machinery business for over 40 years. So we have decades of experience to help you find the right grass, forest or garden machine . Contact us and one of our team will gladly help you with any query you may have.

WIDE RANGE OF
LAWNMOWERS, GRASS, FOREST and Garden Machinery
We stock a large range of machinery in our showroom including lawnmowers, strimmers, chainsaws , blowers, Robotic mowers, tractor mowers , accessories and much much mower .Call into our showroom and check out our extensive range of machinery on display

SERVICING & REPAIRS
Our custom made workshop in Dublin is professionally equipped to service & repair all leading makes of grass , forest and garden power equipment such as Briggs & Stratton, Honda, Kubota, Ransomes, Castelgarden, , Stiga, Husqvarna, Stihl .
We specialise in cylinders mower sharpening which includes domestic machines, gang mowers and golf course machinery.
Our experienced repair & servicing technicians in Dublin can handle any problem you have with your machine.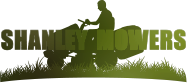 Need a lawnmower, a garden power tool or maybe a professional ride on mower If so, this is the right place for you. We stock everything from lawn mowers, strimmers, hedge trimmers, chainsaws, blowers & vacs, tractor mowers, mulching mowers, robotic mowers, zero turn mowers, diesel and petrol mowers, sprayers, and domestic and professional grass machinery.
We have been supplying grass , forest and garden machinery for many years and have a great relationship with all of our customers.
We also specialise in the repair and servicing of all leading makes and have an extensive range of spare parts in stock. We are main dealers for Castelgarden, Stiga, Efco, Spartan, Husqvarna , Kubota, Briggs & Stratton, Kaaz, Weibang , Major , Echo , and many more all on display in our showrooms.
If you require any of our services or are interested in any of the products we offer then just give us a call on (01)4589009 and we can advise you on what type of machinery suits your needs. We look forward to hearing from you!