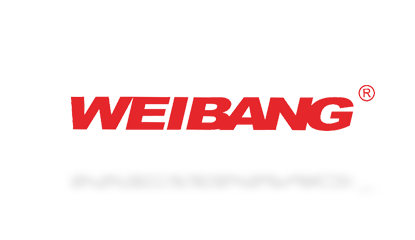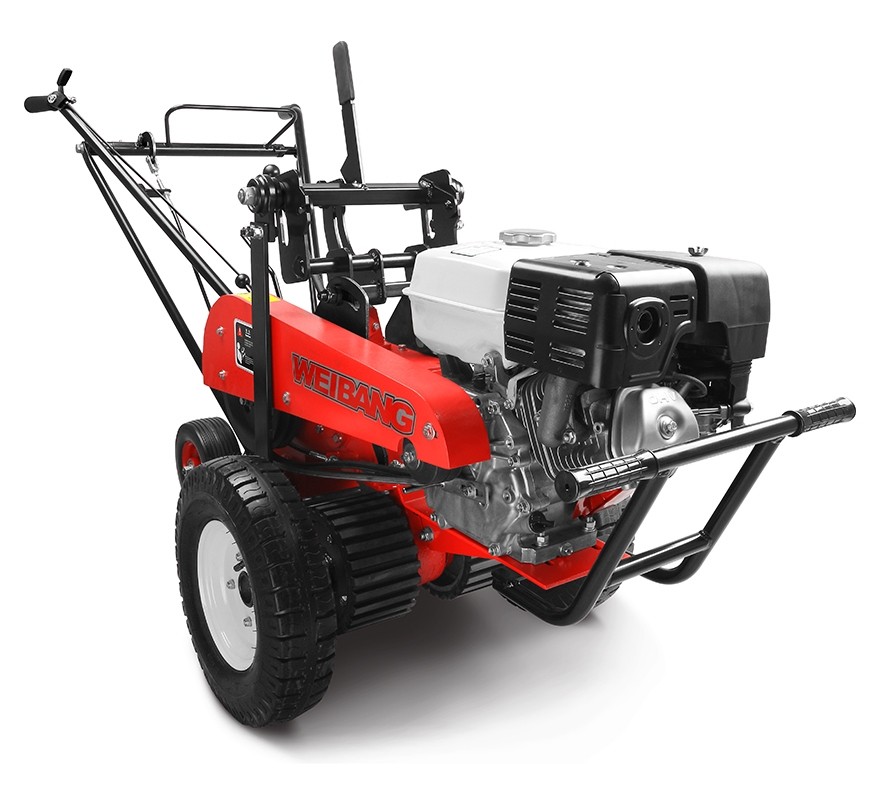 Weibang SC409H Sod Cutter
RRP €5,499 inc VAT
A Weibang sod cutter makes light work of cutting turf thanks to its high build quality and performance. Suitable for both homeowners who have a need to relocate turf to complete a project in their garden and also the commercial user looking for a reliable, effective piece of equipment to make clearing areas of turf a simple task.
The 18″ cutter blade provides efficient cutting enabling the SC409H to cover up to 1000m2 per hour. The wide wheels provide optimum traction whilst the full anti vibration system enables comfortable operation.
Cutting speed:
0.6-0.8m/s
Cutting area per hour:
1000m²
Engine:
Honda GX270 , 9HP
Cutting Width:
50mm / 350mm
Weight:
180 Kgs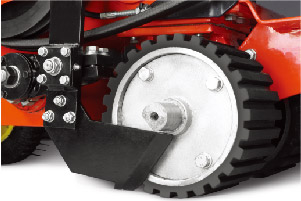 The cutting blade is near driving wheels, and which ensure the sod cut has a uniform thickness and neat appearance.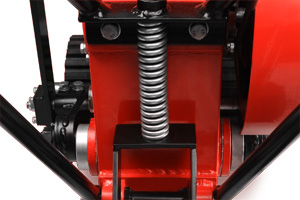 The specially designed damping system reduced vibration fully , which ensure cutting effect, and the operator does not feel fatigue.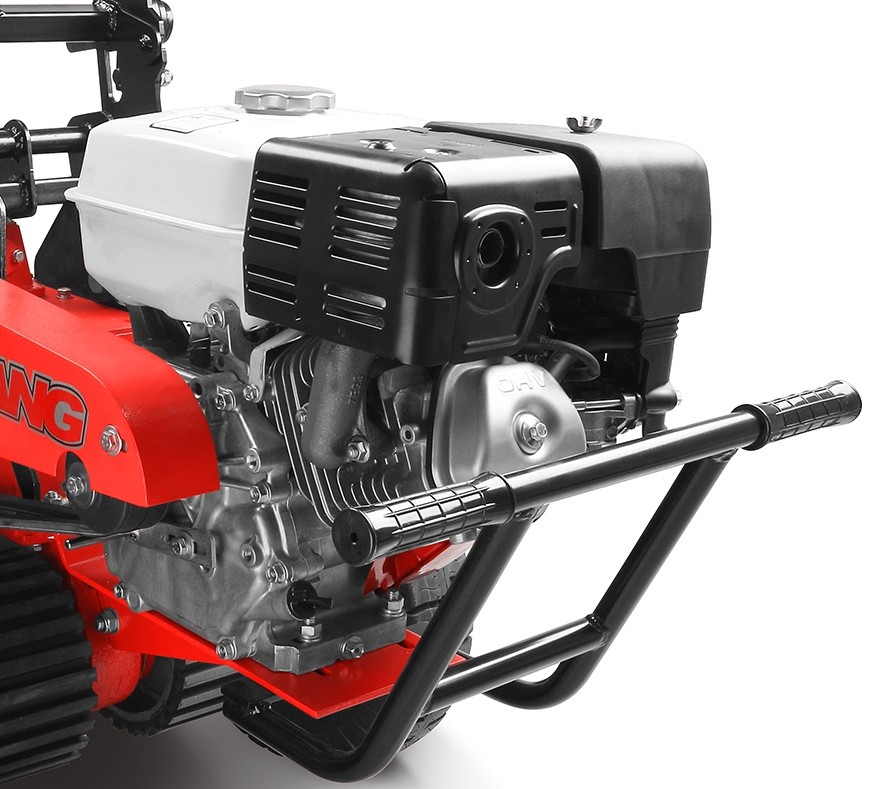 The speed-fixed throttle adjustment and lockable drive clutch handle bring you a comfortable operation.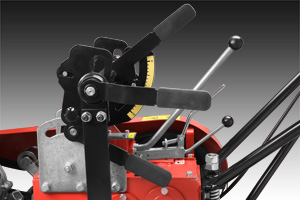 Centralized control lever make you can fine adjust the blade angle and cutting depth to adapt to different type of sod.