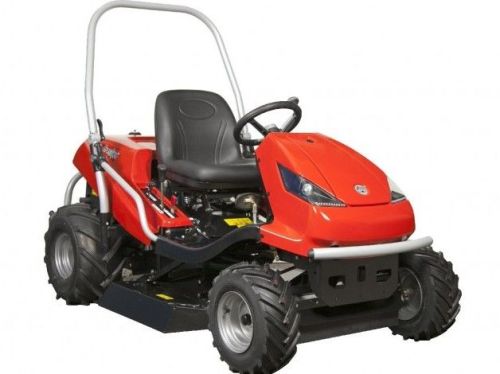 SECO AC92-20 Crossjet Rough Terrain Tractor Mower
RRP €—
The Crossjet AC92-20 is a high quality tractor mower designed for mowing unkept lawns not accessible with a standard tractor. Popular with the rental market due to its robust structure and features. It cuts through high grass, gorse and thistles the same as if you were using a handheld brushcutter. So we would classify this machine as a "Ride On Brushcutter". Its low centre of gravity, along with its V-shaped tyres makes it ideal for slight inclines, allowing better stability and traction. Powered by a Briggs & Stratton 20hp twin cylinder engine, it comes with hydrostatic transmission which allows for easier control in obstructed areas.
The Crossjet AC92-20 tractor mower is equipped with a 92cm cutting deck. Designed to mulch grass or unmanaged terrain underneath the deck, discharging debris or clippings out through the rear of the machine. Engaging the cutter deck couldn't be easier with its electronic blade engagement feature; one simply has to pull the control switch for "On" and push it in for "Off". It has five preset cutting heights ranging from 50mm to 120mm which are selected by using the lever located conveniently at the side of the seat.
The Crossjet AC92-20 has an adjustable high back seat with head rest that provides the driver with optimum comfort. Features a barrier roll bar, rear and front bumper that protects the plastic casing on the body of the tractor. Also equipped with halogen front lights for cutting in those long evenings.
Transmission
Tuff Torq
Series
K-62Q
Engine
B&S Vanguard
Displacement
20Hp
Cutting Width
92cm
Cutting Height
50-125mm
Seat
Comfortable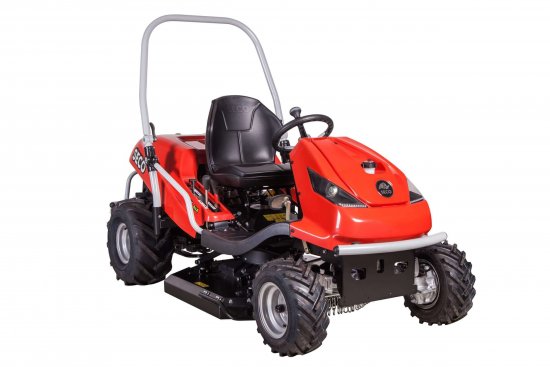 SECO CROSSJET AC92-23 Rough Terrain Tractor Mower.
RRP €—
This ingeniously simple 4×4 machine can handle mowing on steep slopes, mulch of self-seeding trees and clearing snow for winter maintenance. The heart of the tractor is the two-cylinder Briggs & Stratton VANGUARD, driven by a pair of gearboxes Tuff Torq and Kanzaki. Thousands of satisfied customers around the world have convinced themselves of the qualities of Crossjet, who are not able to commit to it in the least
Transmission
Tuff Torq
Series
K-664+FWD
Engine
B&S Vanguard
Displacement
23Hp
Cutting Width
92cm
Cutting Height
50-120mm
Seat
Comfortable
Communal mulcher Goliath 4×4 is based on the concept of Crossjet, but shifts its possibilities even further. As with the 4×2 version, the advantage is that the cutting deck can be replaced. Thanks to the four-wheel drive, we get top-of-the-line throughput. In addition, the Kawasaki engine has the highest slope accessibility of all the standard engines available. If we equip a tractor with a wide range of active or passive accessories, we can use it all year round – eg during winter maintenance